It might not be causing a stir of new Xbox 360 proportions but the release of Samsung's new Galaxy S certainly hasn't gone unnoticed at Reality Pod HQ.
The super light-weight smartphone is the Korean electronics company's major assault on the burgeoning Android mobile phones market in a bid to take on the iPhone 4 – and from what we can see, it could give the new Apple release a run for its money.
On first glance, it almost looks like a Samsung branded iPhone which may be frowned upon in many quarters but what the handset lacks in aesthetic creativity is more than made up for by a whopping four-inch screen. And despite the hefty touch-screen, it weighs in at a super skinny 118g – 20g lighter than the iPhone 4.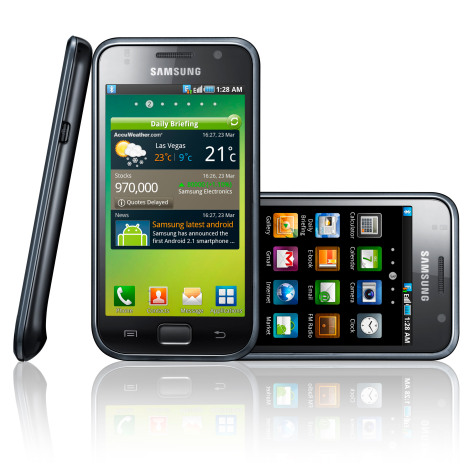 It sports Android 2.1 and Samsung's speedy 1GHz Hummingbird processor, alongside a 5MP camera capable of HD video. It also includes 'Swype', an alternative virtual keyboard that allows you to literally swipe your finger over the touch-keys.
It could be considered that the casing feels a little bit tacky compared to other smartphones and we're not sure why a brand that makes millions on digital cameras has decided against implementing a flash here but there you go. This aside, the functionality and hardware is really top drawer.
Available in 8GB or 16GB varieties, free mobile phone deals are available for the Galaxy S with monthly line rental starting from around £25, or less if you wish to pay up front for the handset. It's a release that is sure to cause a stir in the Google mobile phone market but it remains to be seen whether it can challenge the current Android champion, the HTC Desire.
[youtube]http://www.youtube.com/watch?v=-kCdF6wrNYk[/youtube]