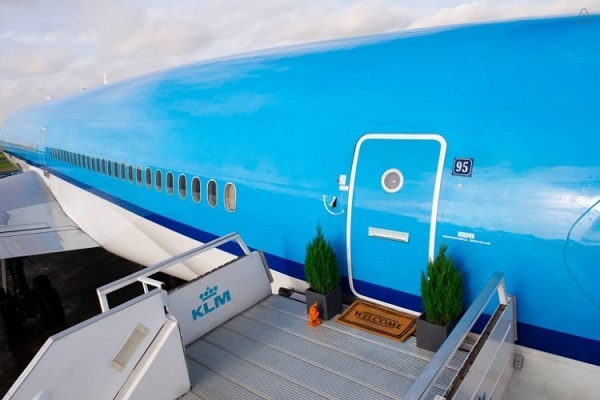 A grounded McDonnel Douglas MD-11 jet from KLM airlines was converted into a two-bedroom apartment and is now dubbed as the Airplane Apartment. The blue and white painted apartment offers a home for up to four people. The airplane which made more than 3,675 flights during its lifetime was given an extensive makeover and now sits close to the Schiphol airport in Amsterdam. The entire interior of the McDonnel Douglas vintage apartment measures 366sqm.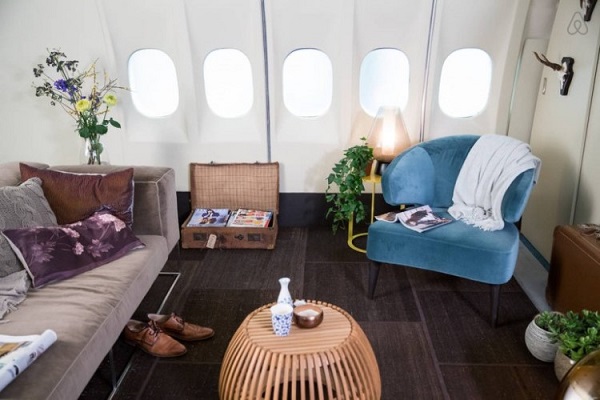 The rooms available include a master bedroom that is completed with a king-sized bed, and another bedroom with two single beds. Other sections of the apartment include an open plan lounge room, a study and two kitchens that are decked with all the mod cons.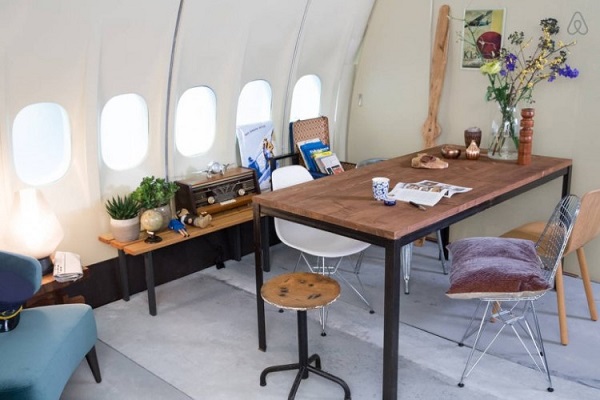 There are also 8 small bathrooms, 116 jet windows located throughout the airplane, a room for viewing airplanes coming in to land and taking off from the airport, and the cockpit which was left in the plane to offer stunning views of outside. Wi-Fi and a library stacked with books and magazines are also provided in the home.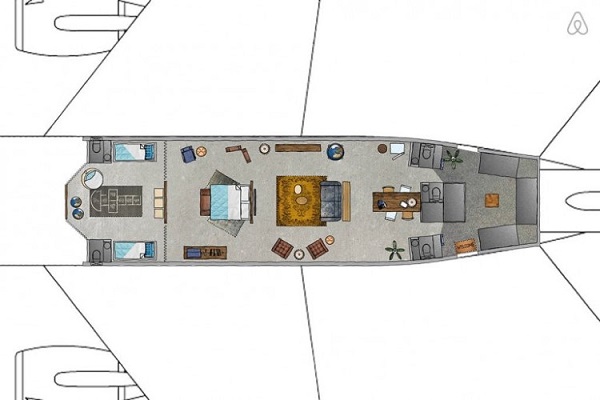 Although the luxuries provided with the Airplane Apartment are plentiful, there are a handful of restrictions. Guests are asked to only use the inflatable slides for emergency purposes, not smoke when the signal signs are on, not take alcohol inside the plane, and take care of the fish and plants.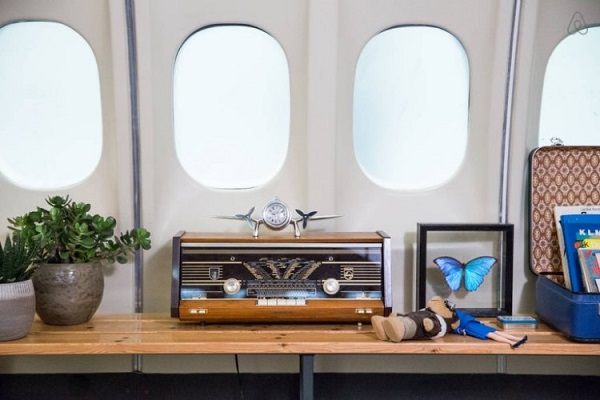 Recently, Airbnb held a competition to give participants the opportunity to stay in the two-bedroom airplane apartment. From the 28th until the 30th of November 2014, the Airplane Hotel will be offered to guests. The winners of the competition will also receive free flight tickets from Airbnb to travel from their country to get to their new hotel room.