Marshall Cox moved into an old apartment building in Manhattan at the beginning of 2010, while completing is PhD Studies at the University of Columbia. Cox discovered that the winter season was as dreadful as the summer citing that the boiler fed radiator left him drenched in sweat even on the most brutally cold winter nights.
He would often resolve this problem by leaving a window or two open but would awaken suddenly once the cold air began to pierce his skin.  Cox decided that a permanently solution was needed once and for all and found that the answer was in smartphones. He theorized that the smartphone could be used as a controller to keep his home warm and maintain normal temperatures.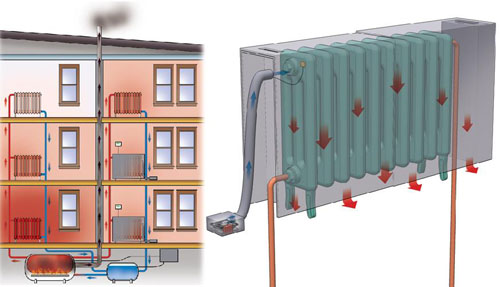 The innovative idea led to the design of an electronic radiator cover called the 'Cozy'.  The device focused on the distribution of heat that entered the room rather than the amount of steam that goes into the radiator. The Cozy is often described as a radiator's thermostat and works in conjunction with smartphones and tablets. This allows the owner to monitor temperature changes and  designate timers that help maintain temperatures while on vacation.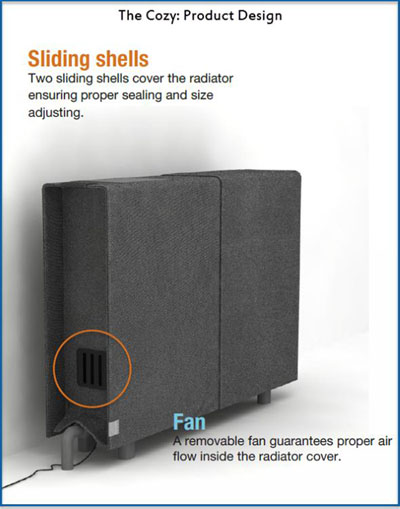 The Cozy cover radiator is still in its development phase at Radiator Labs under the guidance of Marshall Cox. It is estimated that project costs has exceeded US$500,000 to date.