According to an Investment firm, Canaccord Genuity, iPhone 4S was the bestselling smartphone last month at all the three of its U.S. carriers, followed closely by Samsung Galaxy S II.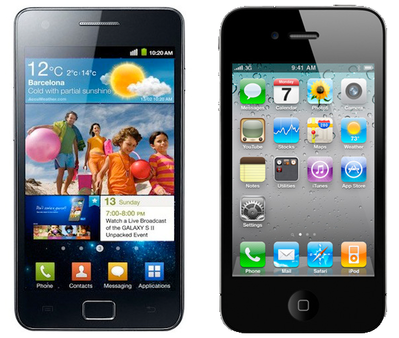 Last month, market share and sales figures in U.S. saw more growth with iPhone 4S (all the three models) than the Samsung Galaxy S II, however Samsung Galaxy S II was the top seller at T-mobile. According to industry analysts, Samsung sales would rise even more when its first Ice Cream Sandwich Andriod Smartphone, Nexus Prime, would launch giving Apple a great challenge.
At AT&T and Sprint, IPhone 4S turned out to be the bestselling smartphone. Galaxy S II wasn't being offered by Verizon, yet iPhone 4S sales weren't as strong at Verizon as they were at other network providers. This was primarily due to the Verizon focusing more on its new LTE smartphone plan to make LTE smartphone Motorola Droid RAZR its top selling smartphone.