On Tuesday, Chinese outfit WeiBusi posted a photo of what's supposed to be the back of the next iPhone, which many are uncertainly referring to as the iPhone 4S.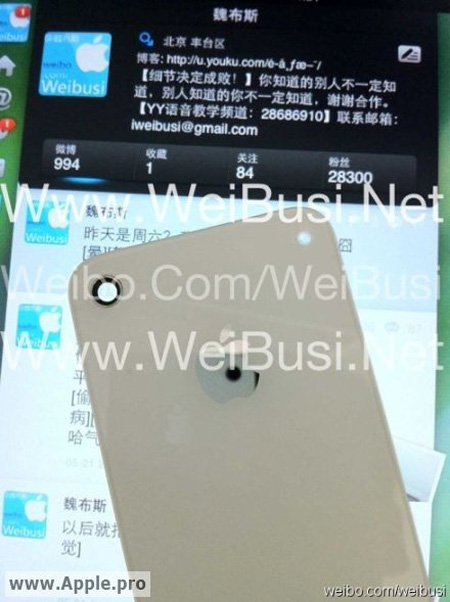 The white shell is similar to that of a very early case design and points to a moved camera flash that sits contrary to the camera itself. Apparently, the design bears a resemblance to that of an iPhone 4 but that couldn't be confirmed without the rest of the body. Apple isn't supposed to be initiating production until July and might at most have part samples instead of full components.
Debates still continue over what look the next iPhone will have. While many are arguing for a conventional upgrade that typically focuses on the inside, France Telecom's CEO foresees it to be smaller, thinner and noticeably different.