Apple iPhone 4G Released: Price, Highlights and Key Features – The much anticipated iPhone 4G price and availability was announced by Steve Jobs in WWDC 2010 during his Keynote speech. Many awesome features were revealed during the event. iPhone 4G's design is unique and brand new, compared to iPhone, iPhone 3G and 3GS.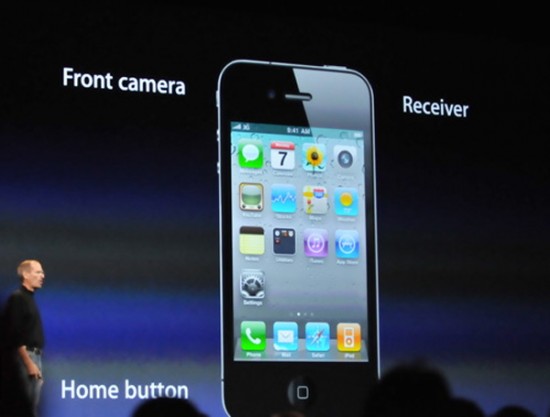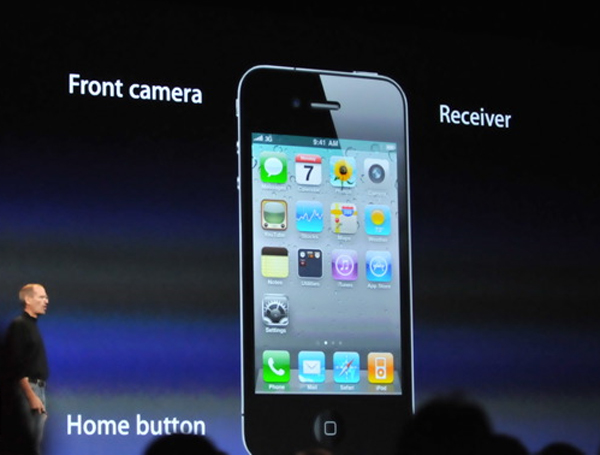 iPhone 4G is the thinnest iPhone ever! It's also made of stainless steel! The glass is scratch resistant and crystal clear to produce the highest optical quality. It has a front camera for Video Chat using iChat.
iPhone 4G has a 3.5 inch retina display, 960 x 640 pixels (that's 4x more than the previous iPhone), its display has 326 pixels per inch, 800:1 contrast ratio, and has IP technology for superb color and wide angle viewing.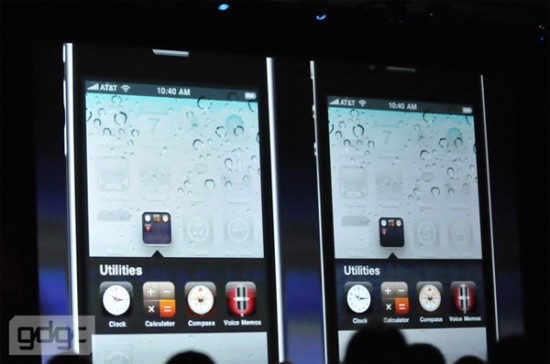 It has a 5 mega-pixel camera which can digitally zoom 5x. iPhone 4G is powered by the A4 processor. Its speed is unmatched compared to the previous iPhone of course.
iPhone 4G's battery life is also improved! 7 hours of 3G talk, 6 hours 3G browsing, 10 hours Wi-Fi browsing, 10 hours music, 40 hours of music, and 300 hours in standby mode.
Its capacity is up to 32GB. It's a quad band HSDPA / HSUPA phone with dual microphones and 802.11n Wi-Fi.
Another cool thing about iPhone 4G is it has a Gyro-accelerometer, which provides 6-axis motion sensing! Oh wow!
It can record 720p HD videos at 30 frames per second. You can just tap it to focus and it has video-editing capabilities. iMovie is now available in all iPhones, including the old ones. Just upgrade your OS to iOS4.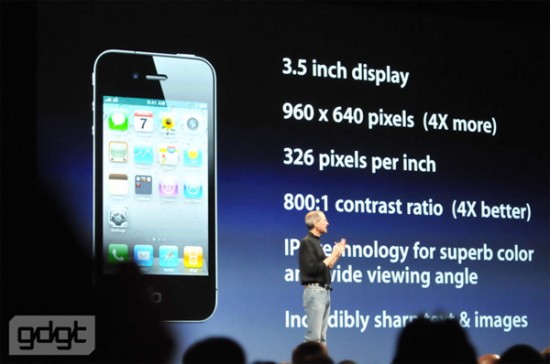 Not all features are available in the old iPhone, but you can avail some of the new features of the iPhone 4G if you upgrade to iOS4. The upgrade is free and will be released on June 21, 2010.
iPhone 4G has also multitasking capability, which is another awesome addition to the iPhone features.
Price and availability of iPhone 4 is also announced. It comes in two colors, the black and white. Price is $199 USD for the 16GB model, and $299 USD for the 32GB model. Pre-orders of iPhone will start a week from now.
They will shipping in five countries first. The 5 countries are the US, France, Germany, UK, and Japan. In early July, they will ship the iPhone in Australia, Austria, Belgium, Canada, Denmark, Finland, Hong Kong, Ireland, Italy, Luxembourg, Netherlands, Norway, New Zealand, Singapore, South Korea, Spain, Sweden, and Switzerland.
And by September 2010, they will ship the iPhone 4G in 88 countries!
That's all for the latest updates on the iPhone 4G!