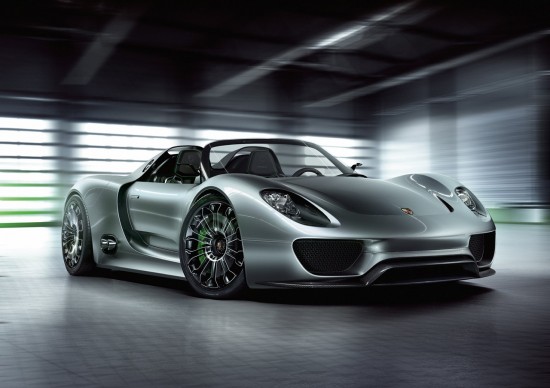 Although Porsche don't often create concept cars, their latest hybrid concept car has turned heads of everyone. The Porsche 918 Spyder is a two-seater sports car, which looks like a mix between a Carrera GT and a Boxster Spyder.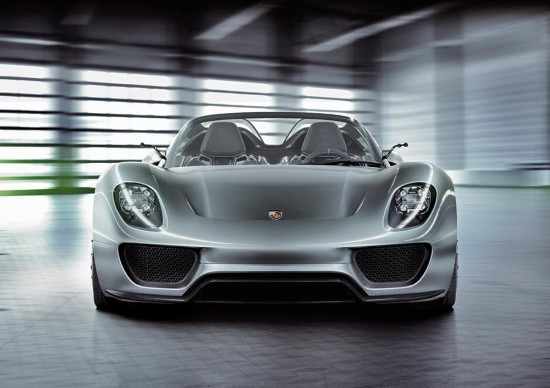 This Porsche supercar is powered by a hybrid drivetrain, which consists of a 500 horsepower V8 engine and two electric motors (one for each axle), that offer an additional 218 horsepower. It can reach a maximum speed of 198 MPH, and goes up to 62 MPH in just 3.2 seconds, with a fuel consumption of 78 mpg, and CO2 emissions of just 70 g/km.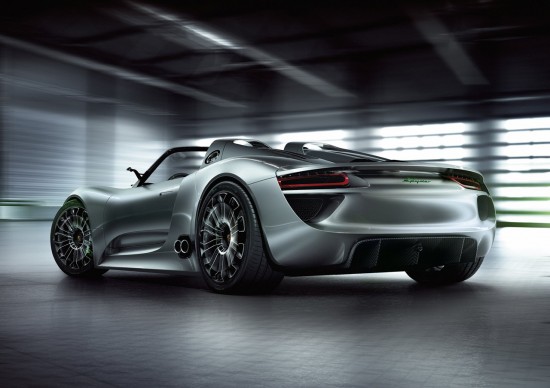 The 918 Spyder has four different driving modes available, designed to offer anything from maximum efficiency to maximum performance. The E-Drive mode means the car is running only on electric power, with a range of up to 16 miles. In the Hybrid mode, the car uses both the combustion engine and the electric motors, and would probably be the mode for everyday driving.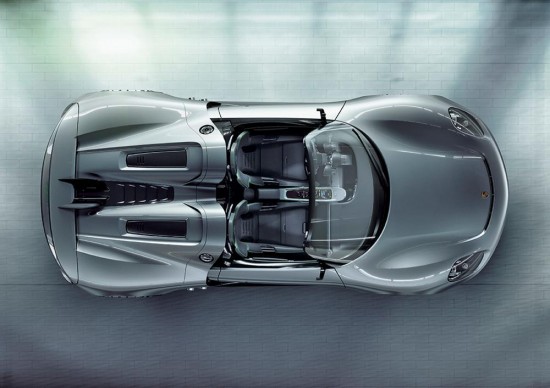 The Sport Hybrid mode uses both powertrains, with the focus on performance, most of the power being delivered to the rear wheels. The last mode, Race Hybrid, delivers the best performance available, the powertrains running at the limit of their power. This mode features even a push-to-pass button, that gives additional electrical power (E-Boost), for overtaking or even better performance.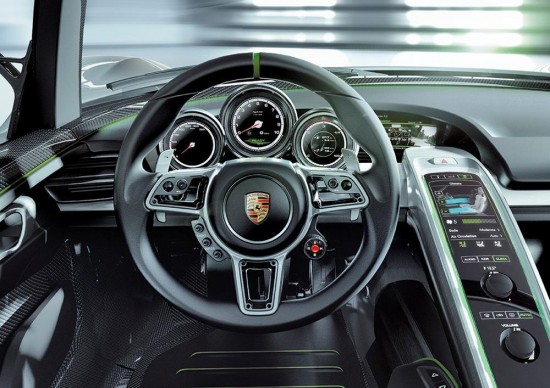 The interior design of the 918 Spyder concept is supposed to give a little hint of how the future generation of production cars interiors will look like, according to the Porsche designers.