The best selling products and services are the ones that are marketed the most. Don't believe us? Ask Samsung. Below are ten (10) products that will leave you saying "take my money".
1. Couleur Nouveau wine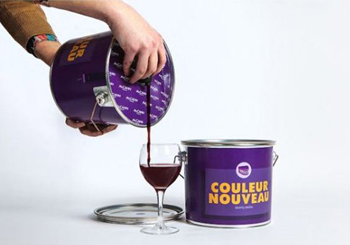 This wine packaging emulates the look of a tin of paint and comes with a colour chart guide stating how many liters of wine the consumer would have to drink to make their teeth turn different shades of purple. This was a design from McCann Vilnius in Lithuania
2. Happy Eggs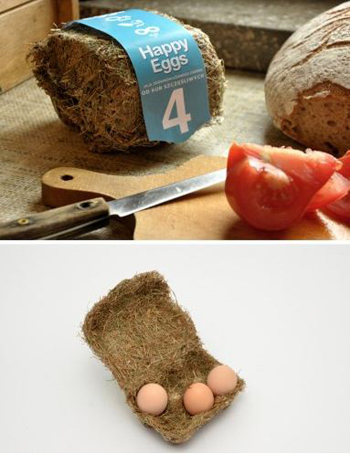 This packaging design is an egg box made of hay making the Happy Eggs eco-friendly. The design was done by Maja Szczypek of the Academy of Fine Arts.
3. Coca Cola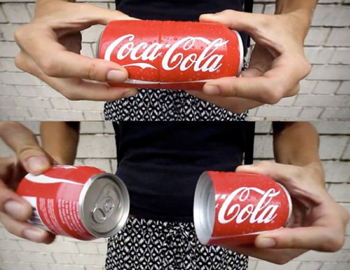 This Coca Cola sharing can adopts the appearance of a standard size (12oz) can of Coca Cola but when you twist it, it becomes two individual 60z cans.
4. Bzzz Armenian Honey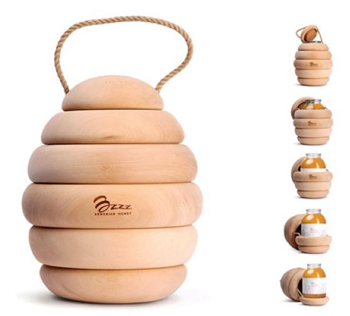 This packaging idea which holds one jar of honey, takes the shape of a beehive and is made of wood. The design is from Backbone Studio.
5. Spine Vodka Bottle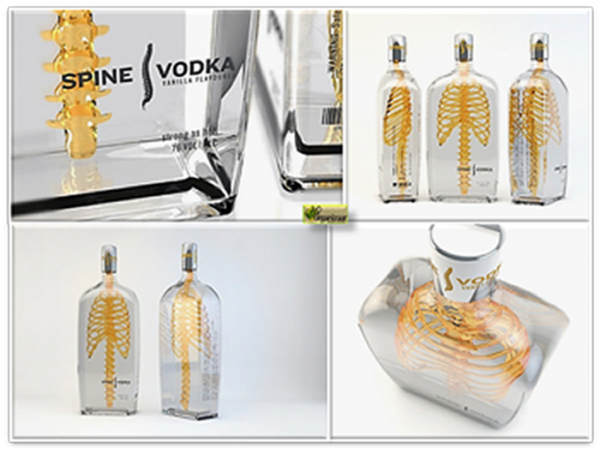 The  Spine Vodka bottle's design features a 3D spine with ribcage attached inside the bottle. This is a German design from Johannes Schulz.
6. Here! Sod T-Shirts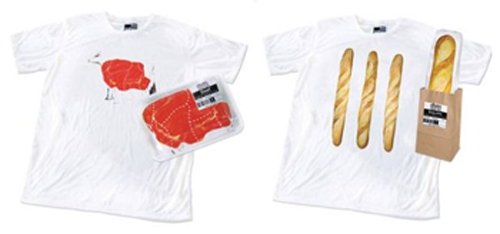 The Here! Sod T-Shirt design features the look of foods in a supermarket. This design comes from Prompt Designs agency.
7. Fit Buns Bread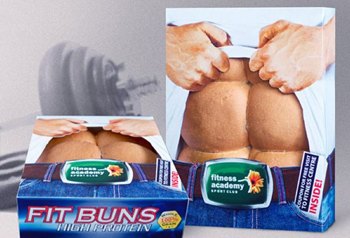 This idea gives takes the look of a six pack on a muscular man. Fit Buns Bread is high in protein and was the idea of a fitness centre and their local bakery store. The packaging design comes from the ad agency MEX in Ukrania.
8. Blah Blah Cookies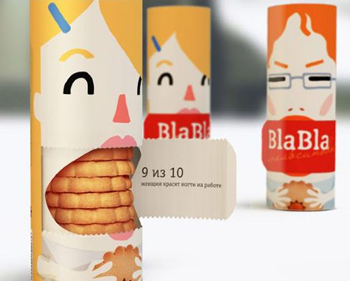 The Blah Blah Cookies packaging idea features a face on the tube containing the cookies and the opening to take the cookies out is the mouth. This was designed by students of the British Higher School of Art and Design in Russia.
9. Lee's Skinny Jeans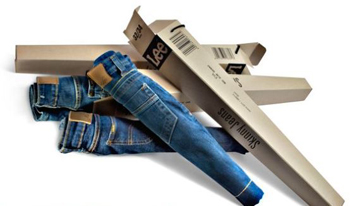 These skinny jeans from Lee comes in a very skinny package that resembles legs when two packages are placed together.
10. Zippo Fragrances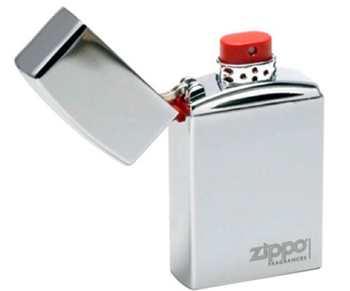 Just like the original lighter done by Zippo, the Zippo fragrance bottle adopts a slick look. When opened and use, the same sound is made like the Zippo Lighter would.