If you have a lot of mobile devices at home (like i do) you must be running the problem of having a lot of chargers and cables tangled up near your power sockets. An Spanish company IDAPT has come up with a unique and an innovative solution for this problem. Meet the new IDAPT Universal Charger i4 :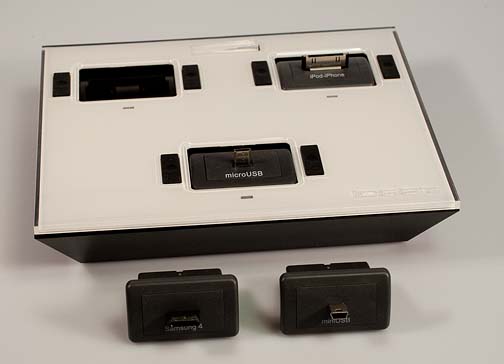 It comes in a neatly packed box with the main charging dock, a metre long cable, and 6 different type of charging ports for all the main stream mobile phones. A brief but effective user manual also forms the part of the package. By simply plugging the dock to the power, the 3 charging ports come to life with a green light indicator with each port. After putting in your desired charging ports, simply plug in your device and the LED indicator goes red denoting that the device has started to charge.
i4 supports upto 4 devices getting charged simultaneously, 3 through the charging ports and the 4th through the standard usb port on the side of the dock.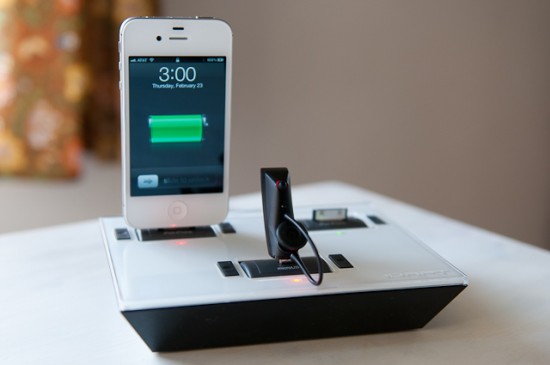 The overall design is very aesthetic and looks good on the table. The surface of the dock is shiny and scratch resistant which makes it durable for long use without compromising on the looks.
After using the product extensively for a week, we found it to be pretty convenient. The overall built quality is amazing and the charger wont heat up even if 4 devices are being charged simultaneously. The charging ports are well made and despite frequent plugging in and plugging out, the ports remain rock solid.
Overall its a very nice product and for the price of 59 USD, it surely is a bargain. You can order extra ports for your devices for a mere 10$ and that adds to the value of the product. So get your i4 charger and let us know how did you find it after use. Stay tuned to RealityPOD!