When you sign in to your Hotmail account, many users often by mistake delete those mails which they want in the future, so you don't need to worry about that because that mails could easily be recovered from the deleted folder, simply by following the simple steps:
Firstly sign in to your hotmail account.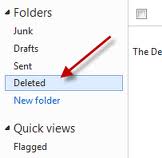 You can see the delete folder on the left hand side of the screen so just click on that.
Just carefully watch there would an option of Recover deleted messages in the end of the Deleted box.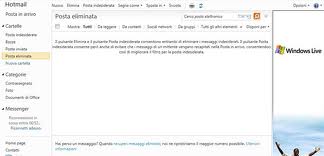 Now it's time for the recovery process, the time the process will take to recover your messages depends on how much deleted messages you have. So as soon as the process is over all your deleted messages will be shown in the deleted folder, now it's up to you can choose any of your recovered messages and move those messages to any folder you like.
There is also an issue regarding recovery of emails by Hotmail, Hotmail can only recover mails for only a short period of time otherwise you may lose those deleted mails which is not a good sign for the users.