All the users of Android have been impatiently waiting for the Android Gingerbread update. Now as the update is out, everybody is eager to install it. The following instructions will guide you through the steps needed for installation.
Steps:
Browse the web to download the Android 2.3.3 update for Nexus One.

Change the name of file to "update.zip". Copy the file and paste it in the root of your SD card.

Switch off the phone. Press the trackball. While holding the trackball, keep on pressing the button of Power so that the phone switches on.

Now browse to Bootloader > Recovery by using the buttons of volume. Use Power button to select it.

After the sign of exclamation mark appears on the screen, press the button of Power followed up by the button of Volume up.

Here you will be able to see the Recovery Menu of android. To apply the update from SD card, select the option for "

Apply sdcard:update.zip".

Wait for few moments to complete the update.

After update, reboot the phone.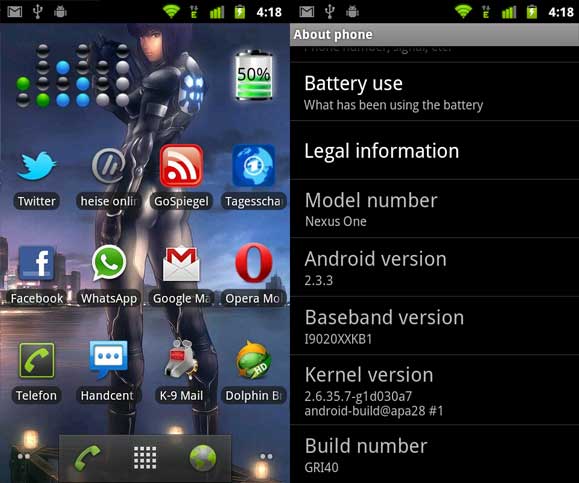 Below video will help you update Nexus One to Android 2.3.3 Gingerbread:
[youtube]http://www.youtube.com/watch?v=MstIyreuCw8[/youtube]