The wait of android users is over now with the release of Android 2.3.3 Gingerbread update for Nexus S. Now the next step is to download and install it. The users who have not yet received OTA update notification can simply follow the given process to enjoy this update.
Steps:
Download the Nexus S's update of Android 2.3.3 Gingerbread from the internet.
Now copy and paste the file as it is in the root of your SD card.
Turn the phone OFF. Press the button of volume up followed up by the button of Power to turn the phone on.
Navigate to Recovery using the volume buttons. Use the button of power to select the option.
As the exclamation mark becomes visible on the screen, press and hold down the button of Power followed up by the button of Volume up.
This will take you to the Recovery Menu of Android. Apply the update from SD card by choosing the option. Then use Power button to select the zip file of actual update.
Let the phone to get done with the process of update. After update restart the system by selecting "Reboot System Now".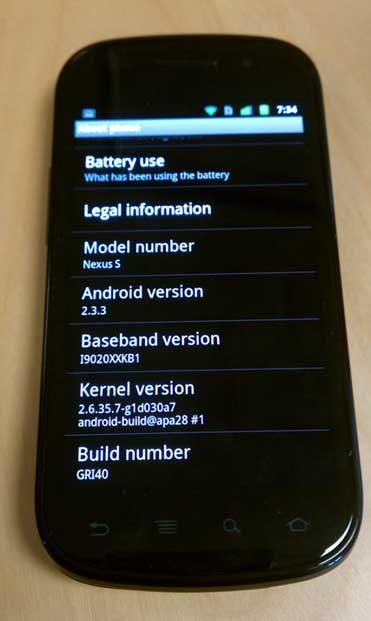 Below video will help you learn more about Android 2.3.3 Gingerbread Update:
[youtube]http://www.youtube.com/watch?v=urBlOdB8CEw[/youtube]