Perfect Tech Gifts for Women
If you have a special woman in your life, you probably want the gifts you give her to be really meaningful. Whether it's your mother, sister, aunty, wife, girlfriend, or BFF, getting the perfect gift is no easy task. One way to impress is to choose a tech gift for her.
In this article, we will look at some of the best cool gadgets for women. If you're looking for electronic birthday gifts for her or tech toys for any other occasion, we have you covered. From expensive tech toys to the coolest of cool little electronic gadgets for her, below are our picks:
Does She Need to Relax? – Back Shoulder and Neck Massager (Buy on Amazon)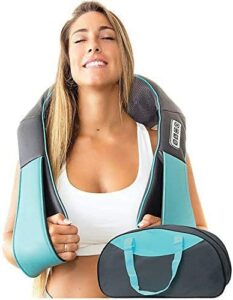 Help your favorite woman kick back and relax with an electronic back, shoulder, and neck massager with built-in heating. Portable and easy to use, this slick item boasts 8 deep tissue kneading nodes. A stressed-out mom is going to love wearing this massager after the kids are asleep! With advanced heating, strained muscles are going to gently unwind into a soft state of relaxation. Don't worry about nodding off when wearing this device as it turns off automatically after 15 minutes.
Does She Love Music? – Beats Solo Pro Wireless Noise Cancelling Headphones (Buy on Amazon)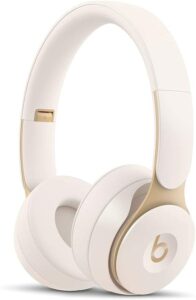 Apple's AirPods have become a favorite amongst people in recent years, but the earbuds are not really for the dedicated audiophile. If the woman in your life loves music and wants the best audio experience mixed with some stunning design, the Beats Solo Pro is an amazing product. They are also a wow gift considering their $229 price tag. 
Does She Like to Read? – Kindle Paperwhite (Buy on Amazon)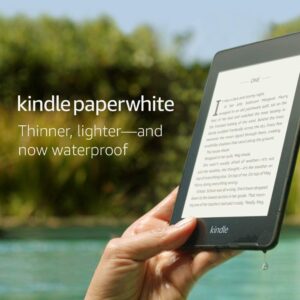 It's our opinion that for the reader nothing quite beats a good old-fashioned book. There's something romantic about a traditional book, which is why they remain hugely popular. Still, we cannot deny that an e-reader is an efficient reading tool allowing access to thousands of books on one device. For the woman who loves to read, an e-reader is an amazing gift. While there are many options, Amazon's Kindle devices remain the gold standard and the Kindle Paperwhite is the best at combining stellar usability with affordability. Why not pre-load some of her favorite books on there to make the gift deeply personal and special.
Is She into Sports and Fitness? – Fitbit Charge 4 (Buy on Amazon)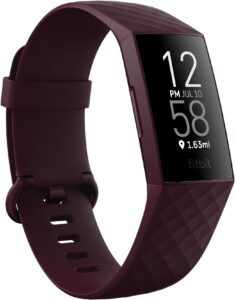 For the woman who likes to keep fit or plays a sport, a fitness band is an ideal gift. Help her chart her fitness routines and set goals with a Fitbit Charge 4. Yes, there are more affordable bands available, even from Fitbit, but the Charge 4 is perhaps the most complete fitness band. It is not a smartwatch but has many of the tools you would expect on one, including notifications. In terms of fitness, it can track an array of sports and monitor your heart rate and sleep activity.
Does She Love Art? – iSkn Slate 2 (Buy on Amazon)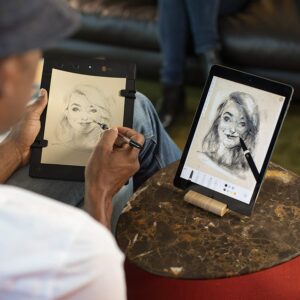 If you are looking for cool gadgets for women that allow them to embrace their artistic side, the iSkn Slate 2 stands out. This is a growing area, and the Slate 2 is leading the way with its digital drawing and writing screen.  With the graphic tablet, users get a digital replacement for paper and pencil, allowing for extremely accurate drawings. Whether she uses it to take notes or to allow her creativity to flow, this is a unique tech gift she will surely love!