Top Electronic Gifts for Men
What do you do if you want to buy a gift for your tech-loving husband, boyfriend, father, or friend? He probably already has all the tech gadgetry he wants. Smartphones, tablets, PCs, cameras, and smartwatches are out… he already has all those things! So, how can you impress him? Well, read on to see some left-field options that are among the best tech gifts for men.
We had to get creative to find some of the best electronic gifts for men that will truly impress the tech-savvy guy who already has everything. From cool cheap gadgets for men to the best tech gifts for guys that are more expensive, let's look:
Rocketbook Everlast (Buy on Amazon)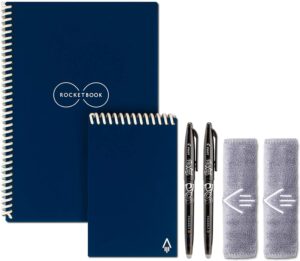 In an effort to save the traditional notebook and pen, manufacturers are finding ways to combine paper and pencil with digital tech. We have seen digital books, but the Rocketbook combines a traditional notebook with technology. The result is a notebook with just 36 pages, which you may be thinking is not enough. However, these pages can be wiped clean to be used again. Information on the pages can also be exported directly to services like Gmail, Slack, and others.
DJI Mini 2 (Buy on Amazon)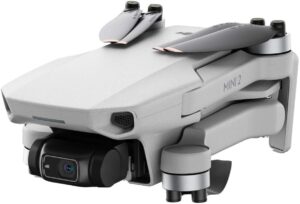 Even for the most tech enthused guy, there's a good chance they have not gotten around to buying a drone. Yes, it's fair to ask what the average person really needs a drone for? That said, a techy never buys a gadget just because they need it! If you're buying a drone for the man in your life, we suggest a solid mid-range product like the DJI Mini 2. Yes, the DJI Mavic 2 Pro remains the pound-for-pound king, but it is also expensive. The Mini 2 is an ideal in-between that provides the best of drone tech at a more wallet-friendly price.
Automatic Soap Dispenser (Buy on Amazon)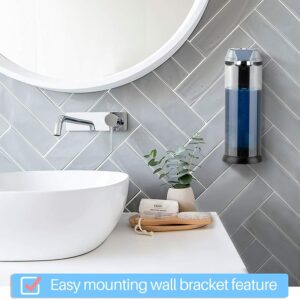 Here's one of the cool cheap gadgets for men, and it's also something that is extremely useful these days. In a COVID-19 world, consistent washing of hands has become hugely important. Religious washing of hands is hardly exciting, but it can be when you combine it with technology. This automatic dispenser can hold soap or alcohol hand sanitizer and provide touch-free access to its contents. It mounts onto a wall and uses infra-red to know when a hand is close. Cool, simple, and particularly useful!
AcuRite Home Station (Buy on Amazon)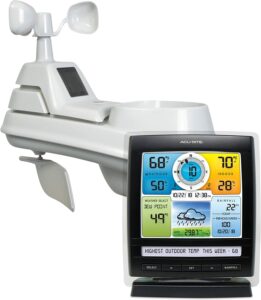 Perhaps the giftee lives in an area with dangerous or often changing weather, maybe you just want to gift him a tech toy that will create a talking point in his home. Either way, the AcuRite Home Station is a wireless gadget that acts as a personal weather station. With a remote sensor that can be mounted indoors or outdoors and a screen display, the Home Station provides ultra-accurate weather and climate readings. Users can remotely measure Temperature, Humidity, Wind Speed, Wind Direction, and Rain Fall.
Philip Sonicare DiamondClean (Buy on Amazon)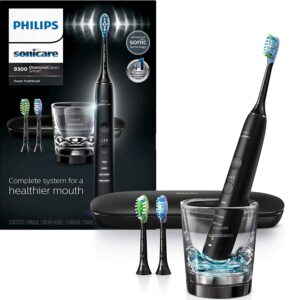 Technology has integrated into just about any product. For some traditionalists, this is a problem, but for the tech-loving guy, it is a dream come true. They wish everything has at least some integration with technology. With that in mind, your giftee will likely love the Philip Sonicare DiamondClean, which infuses the toothbrush with some next-gen tech. We are not quite ready for automatic brushing, but the DiamondClean will provide automatic progress reports and details on your brushing routine. Oh yeah, it's also just a really good toothbrush!