4 Top Christmas Gadgets to Buy for Yourself
Even though the upcoming holidays are a time for giving, it's sometimes nearly impossible to resist getting yourself a little something. While some people will tell you that's selfish, we don't see it that way. As long as you're still getting presents for those you care about this year, what's so wrong with splurging on yourself as well? That's why we've put together this list of fun tech to buy for yourself this holiday season. You deserve it!
Replace Your Smartphone
This time of year is the best time to replace your smartphone if its time is coming. Not only can you get amazing deals on the latest and greatest, but someone that you know can as well. This is because many phone carriers offer seasonal buy-one-get-one-free deals. It not only saves you money, but it also allows you and your loved one to go through the experience of learning how to use a new phone together.
If you are looking for something that is tech defining, check out the Galaxy Z Flip 3 from Samsung.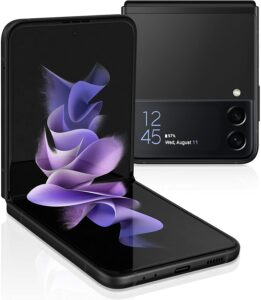 Try Out a Smartwatch
If you're still happy with your current phone but want to try out a new piece of smart technology, then we'd recommend taking this opportunity to try out a smartwatch. They've been out for long enough that they're reasonably priced and well optimized.
Any kind you get will make quickly accessing your notifications much easier, as well as put some other fun tools at your disposal. Just make sure you care for them properly in order to help them last as long as possible.
Get a Robot Vacuum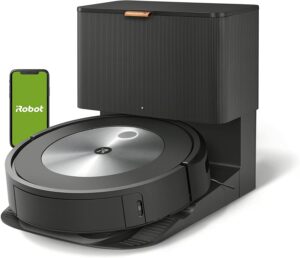 Alright, let's get away from some of the more obvious choices. Our next suggestion is to get yourself a iRobot Roomba j7. It's okay to admit that you don't clean your floors as often as you should. That happens with the majority of us, but one of these devices will easily fix that problem.
Of course, these robots have been around for years, but modern advancements have made them way more functional than before. You can easily control them from your phone, and they are more thorough with how they clean. There has never been a better time than now to try one out for yourself.
Check Out the Virtual World
The next generation of VR is here, and with the announcement of Facebook's Metaverse, it might be time to see what all the fuss is about. That's why the final entry in our list of fun tech to buy for yourself this holiday season is VR headsets. There are plenty of different kinds out there for you to check out, but any option will work well for bringing you a truly unique experience. Even if you aren't a gamer, there is a lot to love with VR, and we're sure you won't regret your purchase. We recommend the Oculus Quest 2 for its versatility, large selection of games and activities, and its low price of just $299.