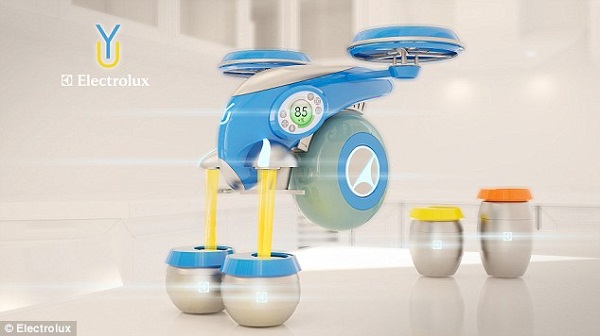 Can you imagine being able to come home from work and get that drink of coffee or cocktail you love delivered to you without having to do anything to prepare it? A student from the Ukraine, Herman Haydin, has design a concept for bartender robots that are able to make your hot/cold drink and deliver it to you by flying. The concept designed with the name of Yura is one among a dozen of finalist in the Electrolux Design Lab competition, which seeks inventions that could appear in the homes of people in the future.
'The main idea in the Yura concept is making custom cocktails or fresh juices for you,' says Harmin, from the Kyiv National University of Construction and Architecture.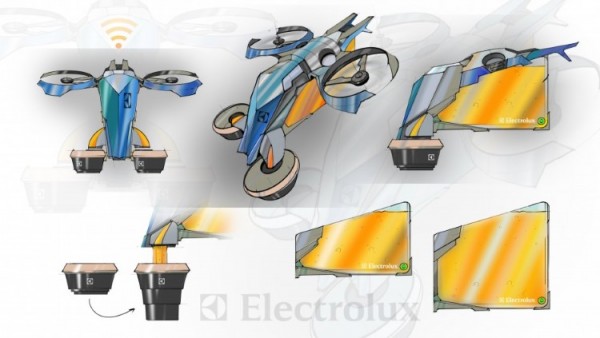 The robot drone has a cartridge that can be filled with liquid for storage, and heated or cooled as needed . The mixed drinks are poured into cups of varying sizes by the bot and afterwards, picked up and delivered to you by flying.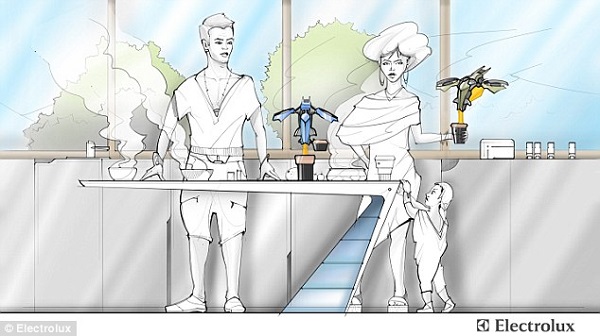 The Yura robot, which is Wi-Fi-enabled and take tasks from the sensory body screens or mobile phones, will be designed with a computer brain known as the Smart Brain. The Smart Brain is able to configure the power settings along with navigate maps, take in voice commands, send mails and download software. It is also able to work out the temperature of the drink and the amount of calories, fats, protein and carbohydrates that it contains. The smart brain will then inform you of this information with a logo that is located at the side of the drone.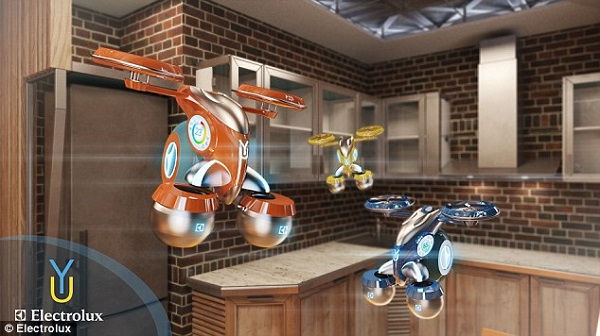 The name Yura was inspired by a 'fine barman' that works at Harmin's university. The bot will take the form of a Parrot AR. Drone.
The winner of the competition will receive £4,000 ($6,800) and a 6-month internship at an Electrolux global design centre. Other finalist concepts include the U-Bubble, which are fridge bubbles that floats freely and stores food, and the Pecera, which is a tank that contains robotic fish that acts as a washing machine.