The CEO of Facebook and one of the youngest billionaire Mark Zuckerberg got married yesterday quite secretly. It was quite shocking for all social media junkies to see Zuckerberg's facebook profile relationship status changed to "Married" and all the marriage pictures posted by Zuckerberg himself.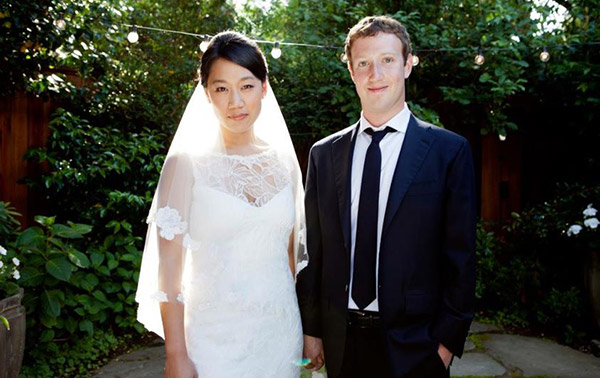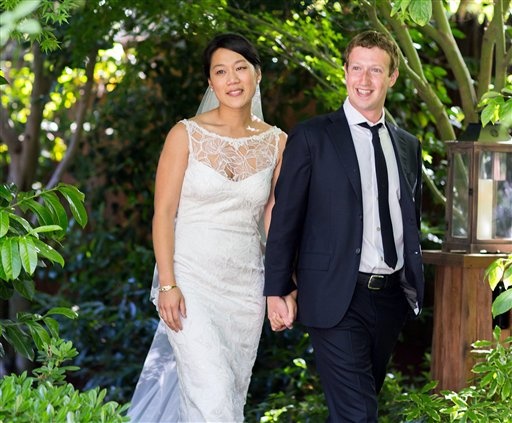 Previously, a lot of people knew that he was in a relationship with his girlfriend Priscilla Chan since a very long time, but we never anticipated that he would marry her. Anyhow, we pray and wish that the newly married couple may have a lovely and prosperous life ahead. For once, we saw Zuckerberg in formal dressing and for a compliment yes, he looked great!
So what we heard so far is that the marriage ceremony took place in the backyard of Zuckerberg's house, and fewer than 100 people were invited who also thought that its some kind of ceremony of Chan's medical school graduation. It was even more surprising when the Mr.Facebook just took a Ruby ring out from his pocket and proposed Chan to be his soul mate. In short the whole party was an amazing idea set by Zuckeberg, and we see although being the king of social media, he has been very conservative in his social matters atleast!
We Congratulate the newly married couple and wish them a happy and prospective life in future.