A Dutch teenager claims he has invented a device that is capable of cleaning up 20 billion tonnes of plastic waste from the world's oceans. 19 year old Boyan Slat conjured up the idea of a series of floating booms and processing platforms designed to collect floating plastic debris. The "Ocean clean up" concept is designed to capture floating plastic but allow creatures such as fish and planktons to pass through unharmed, whilst saving waste materials for recycling purposes.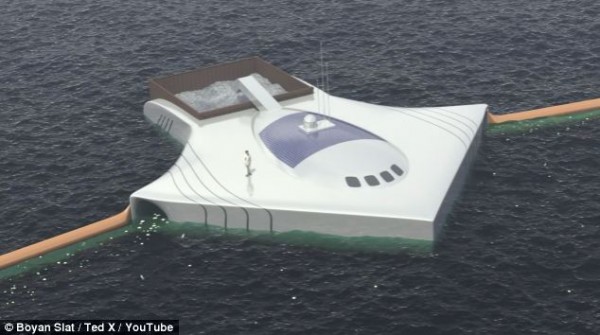 The engineering student believes that once his device is fully operational, the results should be noticeable in as little as five years. "Millions of tonnes of plastic debris are littering oceans and have accumulated in areas of high concentration called gyres – which are essentially floating rubbish tips.  This litter directly kills millions of aquatic animals annually but also spreads and introduces harmful algae and invasive species as well as man-made pollutants into the food chain, costing governments and organisations millions of dollars to clean up every year,"  according to Mr Slat.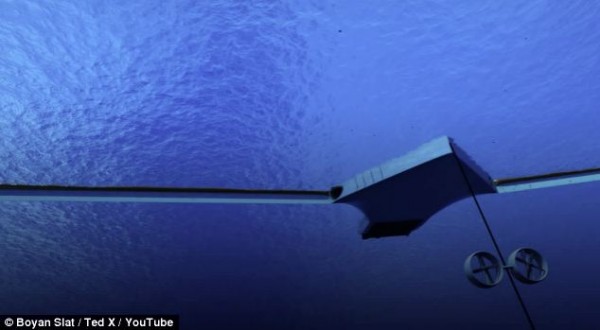 He has made several proposals including addressing dysfunctional seabed water processors so that they can generate energy. His concept also includes the use of floating booms in place of nets to cover vast areas of water effectively while no mesh and a very low speed means there will be no unfortunate incidences involving aquatic creatures.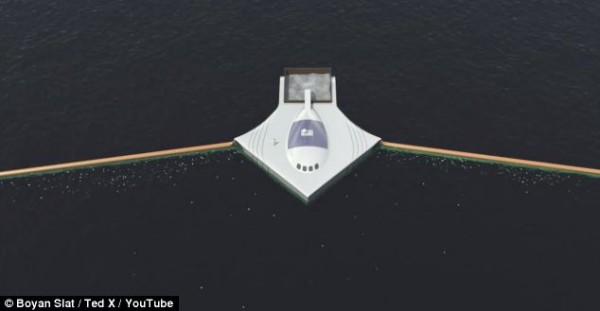 Writing on his website, Mr Slat said "Although this hypothesis still has to be tested, even the planktonic species – due to their density being close to that of the sea water – may move under the booms along with the water flow." In an attempt to find the solution to conventional clean up measures including:  rubbish escaping, emissions and high costs, he indicated that his devices are 'completely self-supportive' and harness their energy from the sun and waves.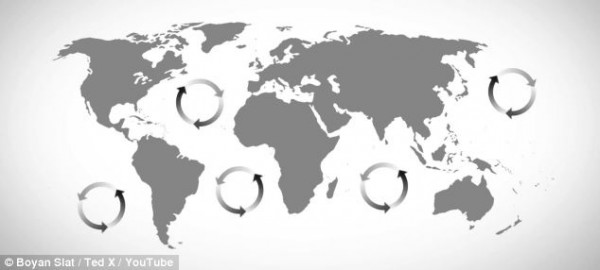 Mr. Slat believes that his invention will not only solve an environmental problem but also make an estimated US$500 million on an annual basis from recycling the waste collected. He is currently enrolled at the Delft University of Technology and has set-up The Ocean Cleanup Foundation to raise funds to develop his invention.