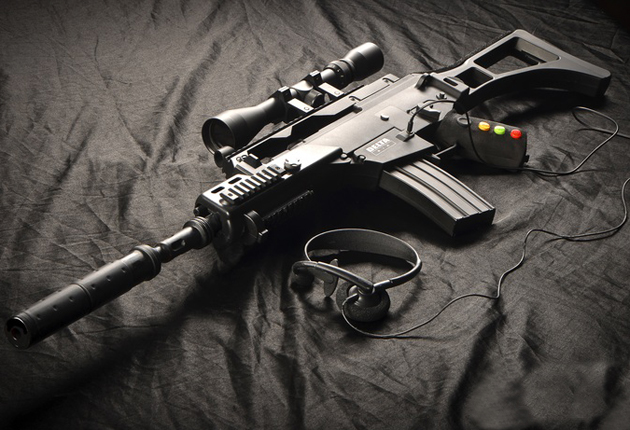 Cheer up gamers! Your all time fantasized FPS remote controller is now a reality. That's right, with the most popular titles of all time like Call of Duty and Battlefield you need to have this FPS controller. It changes the entire gaming experience. The product inventor David Kotkin felt that its the right time to make these FPS battles more realistic with his new gaming controller.
Delta six is like an assault rifle and is produced to give you a immersive gaming experience. It allows you to be part of the game as if you are the soldier of time. The plus point of this action based controller is that it is compatible with all the major platforms like Xbox 360, PS3 and PC. Delta Six carries all of the game controls and dozens of cool features right inside the gun. You can move with your gun, change magazines, pull with your chest to hold your breath in game, recoiling of the gun when a shot is fired and much more.
If you want to support this project you can check it out at Kickstarter. Below is the video of the gun. Let us know in the comment box that how you feel about the Delta Six Controller.