This new travel jacket called Baubax earned its title as the Swiss Army knife of travel gear as it was able to raise over US$2.8 million in 3 weeks when its goal was only US$20,000. It then went down into the history of crowdfunding as the most funded clothing project. What interests many of us though is why the BauBax jacket become the world's most wanted travel jacket?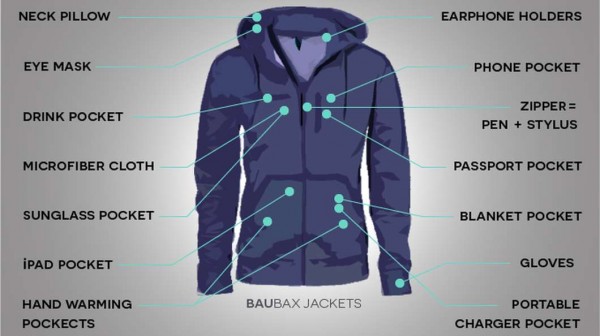 The BauBax jacket is said to boast 15 different features besides keeping you warm like a regular jacket would. These 15 features are meant to make your daily life much easier, especially when you are on-the-go. Some of the lineaments of the jacket includes a built-in inflatable neck pillow, an eye mask, gloves, earphone holders, multiple pockets for your different gadgets, and even attached tote for your drink.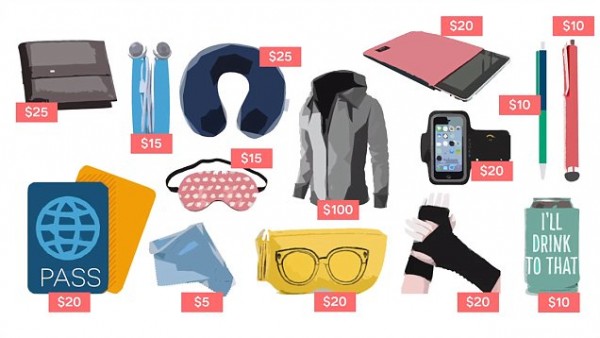 Created by a student named Hiral Sanghavi, of the Kellogg School of Management at the Northwestern University, inspiration to invent the BauBax came about when he decided that it was about time to solve the problems and anxieties that he endures as a frequent traveller, travelling from school to Chicago where he resides with his wife every week. The multi-functional travel gear was then born.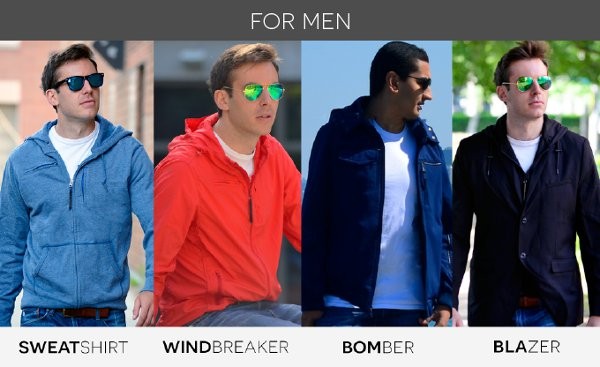 Available in versions for male and female, and in different colors, the jacket come in four different styles: bomber, windbreaker, sweatshirt, and blazer. When summed up, each jacket is equipped with over USUS$315 worth of features, but BauBax is selling them to early Kickstarter backers starting at US$119. Shipment is estimated to begin by November.