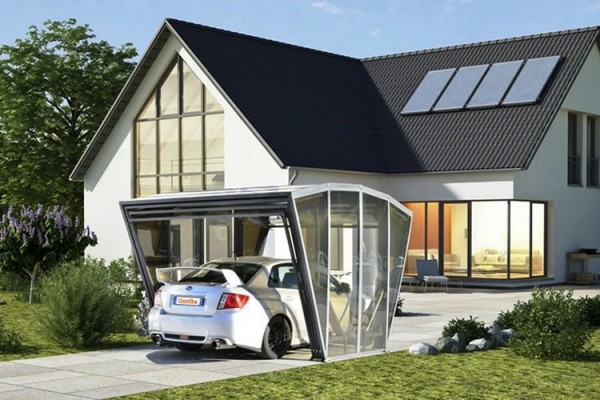 Got a new car with no more space in the garage to keep it? You can always build a carport in the driveway. Instead of having to go through with building an addition space, this GazeBox will definitely do the trick and even more.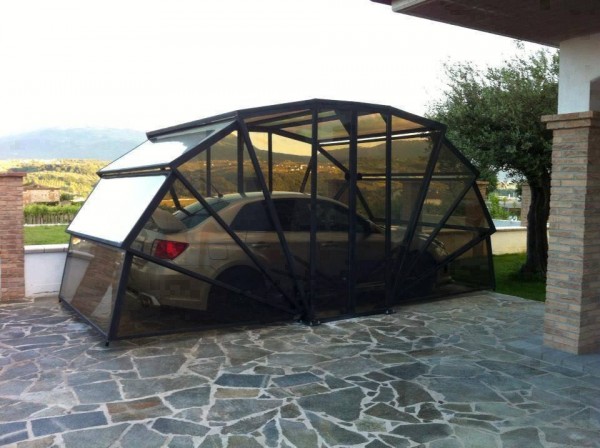 Dubbed as a 'foldable cover system', the GazeBox is pre-fab structure that you can simply anchor on the ground to immediately use as an instant carport, gazebo, or any other kind of enclosed space. In addition to being used as a carport, it can be used as a gazebo to protect your car from heat when it is taken out of the garage. If it is that you need a gazebo to place in your backyard for your workshop or as a canopy when your grilling up some steaks, the structure would also be an ideal choice.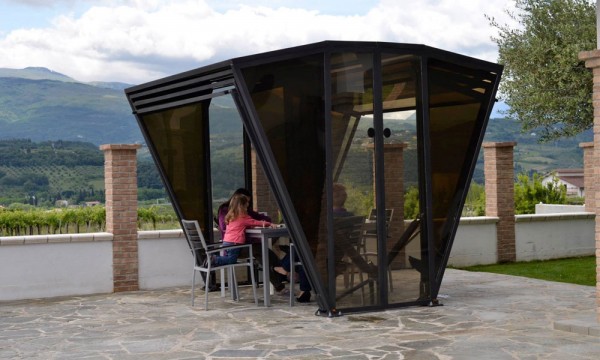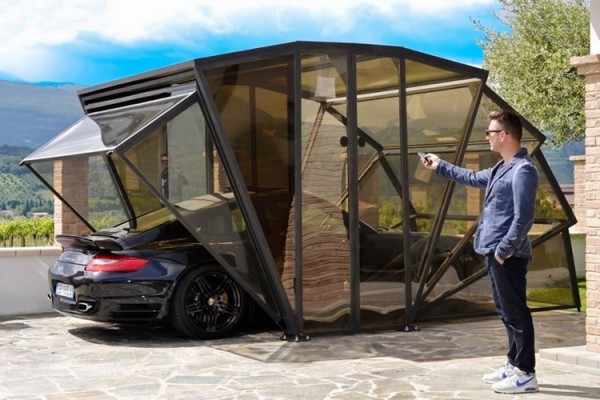 The covers of the GazeBox pull down to form the half of a circle and though they are transparent enough to allow you to see what is inside from the outside, the panels are UV-coated to keep out harmful sun rays and even shrug off rain and snow. With a remote controller, the covers are opened and closed at the push of a button. There are even color-changing LEDs that are perfect for times when you want to use the GazeBox as a showroom at night.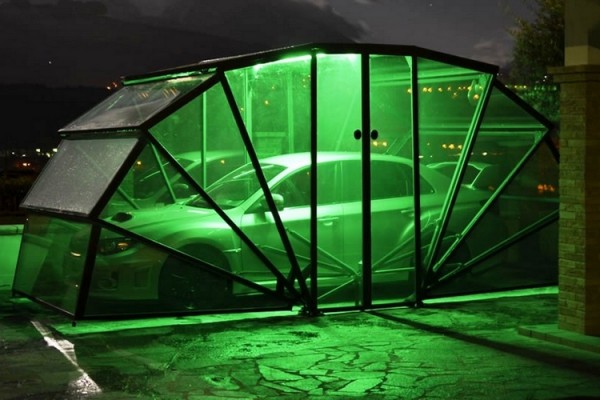 Construction is reinforced iron for the framework and polycarbonate for the panels. Options include an aerator, air-conditioning, theft alarm, hail and rain detector, and even solar panels. It comes in five standard sizes, with custom dimensions also available. Check out more about the GazeBox on its website.
[youtube]https://www.youtube.com/watch?v=QhNDTeUm3sU[/youtube]