The Avengers was highly successful following its release in 2012 where it grossed over US$1.5 billion in box office sales. During that time many of the heroes from the movie have become more popular with many new fans across the globe. Some persons have shown their passion for the Marvel title by creating various illustrations.
Nickelodeon Toon Avengers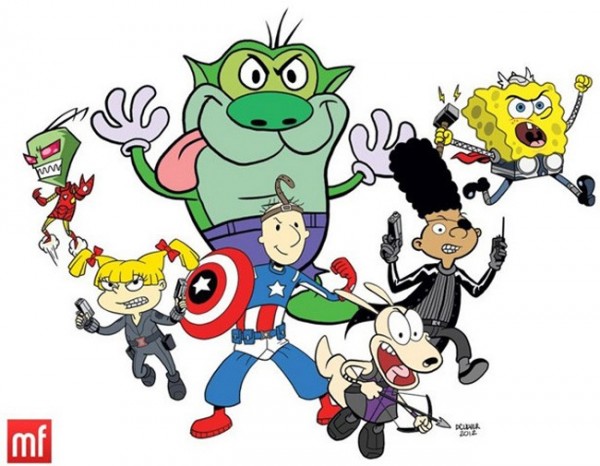 This Avengers depiction featuring Nickelodeon characters isn't quite shabby. We can't help but wonder though, was Doug really more appropriate that Danny Phantom for the Captain America role?
Minions Avengers

We are not sure the Minions needed a "make over" but what we do know is that they are definitely cooler in 'Avenger Mode'. I wonder if the creator is Nick Fury? I suppose we will have to draw our own conclusions.
Adventure Time or Avenger Time?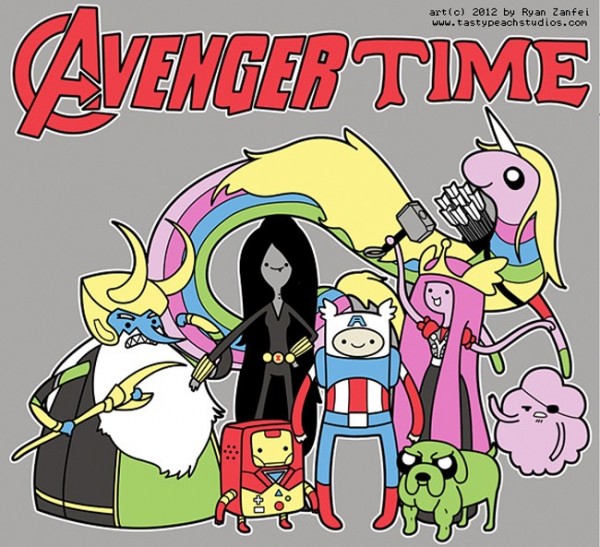 To be honest, Adventure Time is more for the "modern" kids but Avenger Time does have a ring to it. This artist even added Loki and Nick Fury for a nice touch.
Disney Style Avengers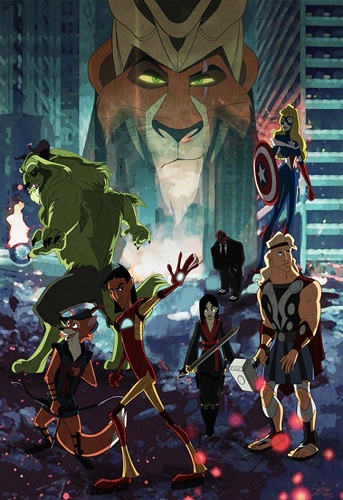 Cartoon Network's Adventure Time and Nick Toons appeared so you know Disney wasn't going to be the odd one out or should we say the odd team out. In all honesty, we are surprised there is a gender change for Captain America, Mickey Mouse would have fit the bill perfectly.
Sailor Avenger or Captain Moon?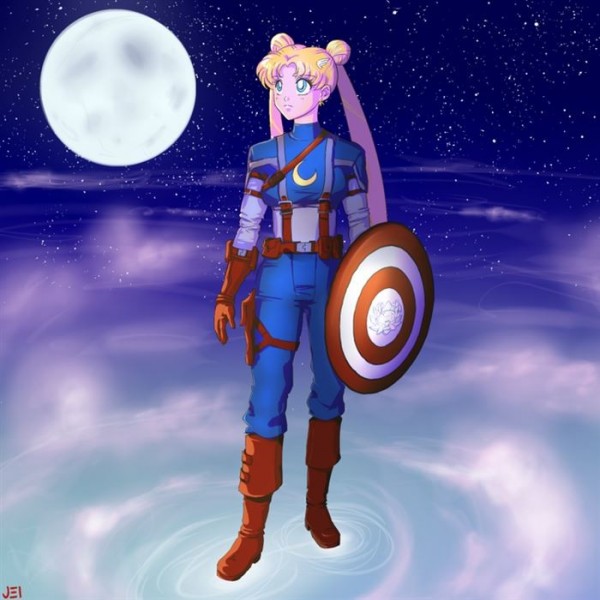 Oh Nostalgia you never desert us do you? Sailor Moon was possibly one of the most popular cartoons back in the 90s. It had what we will call "The Powerpuff Girl Effect" (You heard it here first), that is everyone thought it was cool, watched it, but boys would deny they did. We are use to Sailor scouts in cute minis but I am sure a woman dressed for combat may tickle a few persons fancy.
PokeVengers? What?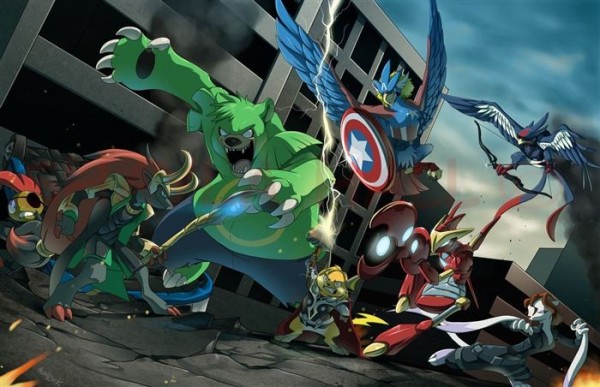 Got to catch them all? More like got to mutate them all. Pokemon are already incredibly powerful if you take into context their strength with real world implications. Adding the Avengers touch is cool but also terrifying.
Puppy Avengers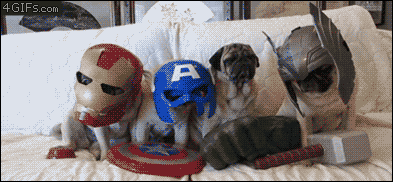 Awe they are so adorable, we simply couldn't resist tossing in this cute bonus. We wont vouch for them having the ability to save the world but at least they are able to put a smile on your face.