The world's fastest browser on Android!? The super news shocked the users of Android! So now you could finally bring up your net surfing to a high speed level. Google has released Chrome for Android in the beta version, so it is obvious that it might be carrying some bugs in it but don't panic since its beta version so in complete version they will come up with no bug update.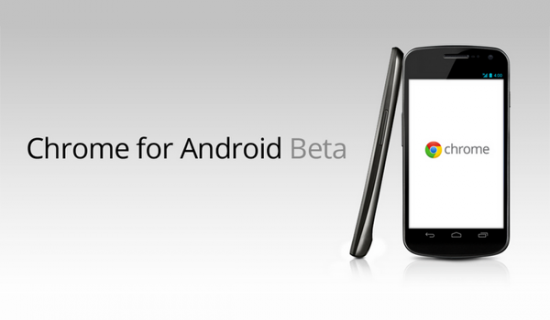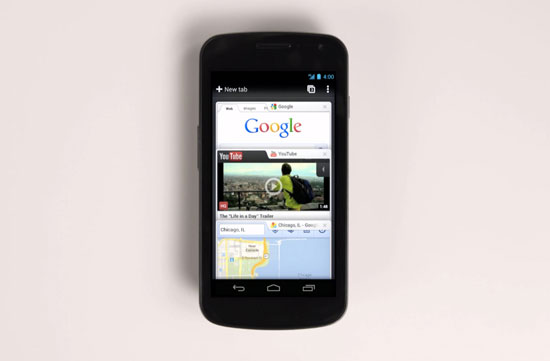 Now you can enjoy all your browsing, the same way as you do on your desktop chrome. The same tabs, your favourite websites and even that incognito window everything is now there on your Android smartphone or tablet. Moreover the good part is the direct desktop to smartphone/tablet synchronization. So that makes simple if you are signed in to your chrome on desktop, you can easily push open tabs to your smartphone/tablet. The auto complete suggestion and the synchronization of the bookmarks, every thing now is on the access of one swipe or touch!
Since Google is currently offering the beta version of Google Chrome on only Android 4.0 versions i.e on you will be able to run this if you have Ice-cream Sandwich. We are pretty sure that if such browser can land on Android than Google will port it to other platforms like 2.3 and 2.2 as well (atleast for 2.3 i.e Gingerbread) The reason behind it is that mostly of the smartphone are running on Gingerbread versions only 0.7 percent sits on Ice-cream Sandwich.
Take a look at the introduction of Chrome to Android!
[youtube]http://www.youtube.com/watch?v=lVjw7n_U37A&feature=player_embedded[/youtube]