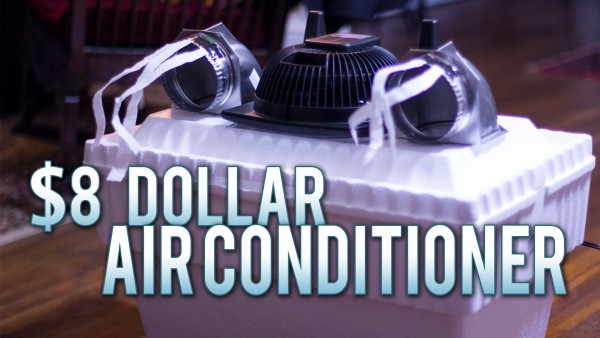 Who said you still to sit in the horrible summer heat because you can't afford to buy an air conditioner? With some simple supplies, a man was able to invent a cool makeshift AC without having to spend big bucks.
"If you don't have AC and want to save some money to cool down a room in your house, don't spend $300 on a portable air conditioner," he said in a how-to-video that was shared on Household Hacker. "Just build your own for $8 and 10 minutes of your time."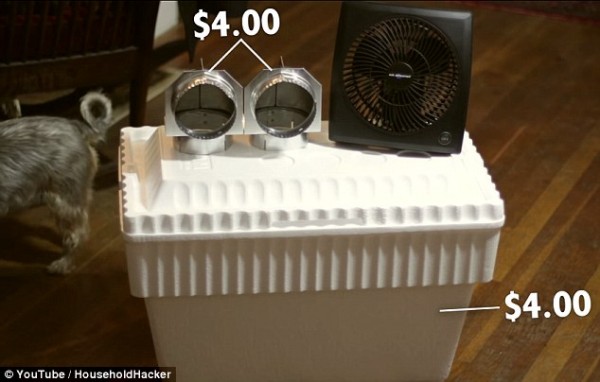 The supplies needed to accomplish this was said to include a standard Styrofoam cooler, one or two dryer vents, and a small fan.
"First, we're gonna need to place the vents on the lid of the cooler, and trace around them, because we're gonna be cutting holes in just a second," he said, using a Sharpie marker to draw along the outside of each of the vents. "Once that's done, grab your fan and also trace around that."
"Now we just need to do a little cutting," he continued. While he demonstrated cutting out the holes that were traced using a small keyhole saw, he explained that a simple kitchen knife would work just as well.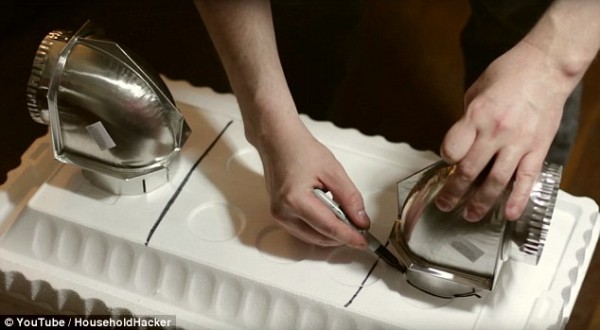 After cutting, he directs himself to the cooling element. He instructs that several water bottles should be placed in the freezer until they are frozen solid. These will then be later placed inside the cooler along with several ice packs. With everything in place, he switches on the fan and then went on to explain that the air blows over the ice and exits through the vents, creating an air conditioning effect.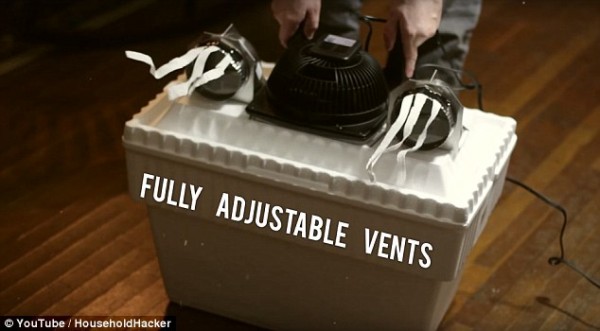 With the vents and fan in place in their respective holes, the man turns the fan on and explains that the air blows over the ice and exit through the vents, creating an air conditioning effect. He even proves just how cold it is by placing a laser gauge in front of the 'air conditioner' and a reading in the 50-degree (Fahrenheit) range was recorded. Just what most of us would need this Summer.
Check out the tutorial for yourself below.
[youtube]https://www.youtube.com/watch?v=FaC0dlRENk0[/youtube]