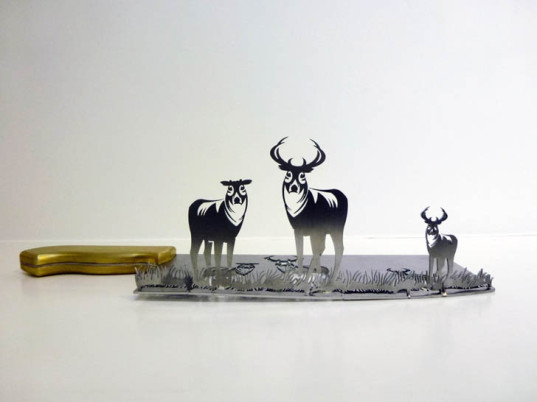 Previously, this artist named Li Hongbo created amazing flexible structures by carving into stacks of paper. The same artist recently took on a new carving challenge and created new pieces by transforming butcher knifes into delicate artworks. Hongbo created intricate wildlife scenes by carving and bending the blades of kitchen knives with incredible care and fine detailing.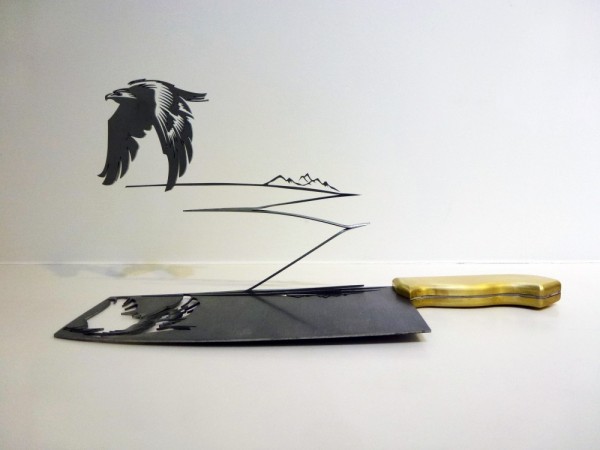 The sculptural scenes that appear to be made of a soft or thin material, reveals the artist's skills of being able to transform stiff, metal blades into shadowed scenes of animals and vegetation. Tiny cuts were made into the blade as Hongbo manipulates the metals as if it were paper. Once the image is carved out, it is then bent at a 90-degree angle away from the base of the knife. The positive image then hovers vertically, while the image's negative space on the blade, which is left lying flat horizontally, creates another view on the original blade.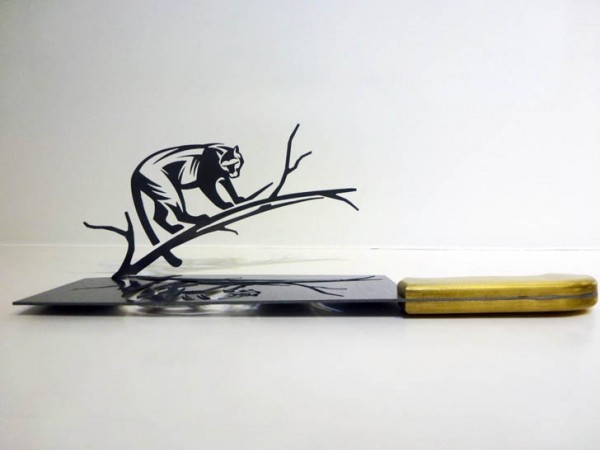 The positive and negative spaces therefore reflect each other, while creating the illusion of movement as the image reveals itself to its viewers. Some of the images include an eagle, a snake, a human skeleton, and deers.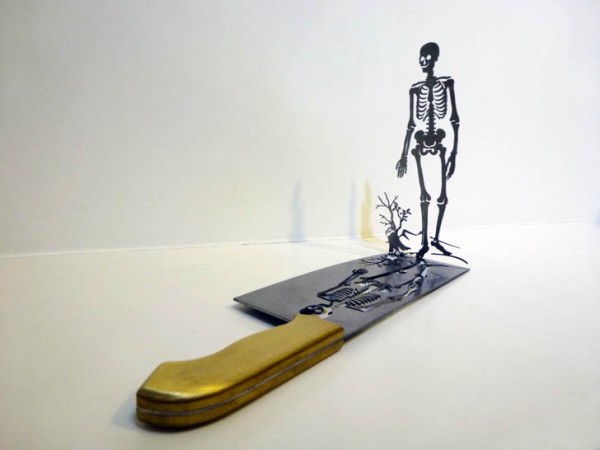 Hongbo shared that the subject of his artworks are by no matter of accident as they depict scenes of animals, hunting, and an implied death with the skeleton to make his viewers contemplate the consequences of consuming animals. He then uses the knives as his art medium as a warning.