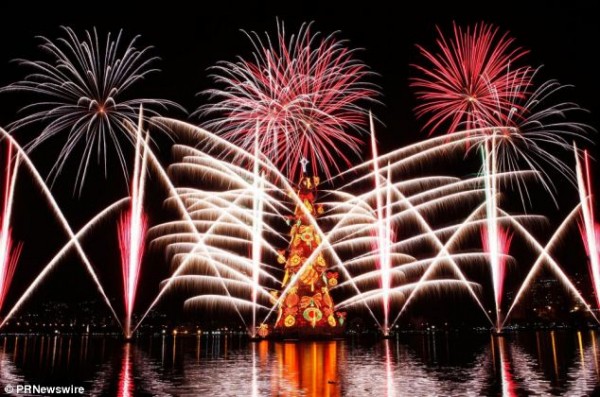 Christmas trees play a very important role for Christmas. At its very top is a star that symbolises the bright star that was seen in the sky on the night that Jesus Christ was born. It is also the place where all our gifts are placed to be opened on the day of Christmas! The second largest city in Brazil, Rio de Janeiro, hosted an epic tree lighting ceremony that included a 6-minute firework display following the lighting up of the enormous floating Christmas tree that sits in Rodrigo de Freitas Lagoon in Rio de Janeiro to welcome in Christmas 2014.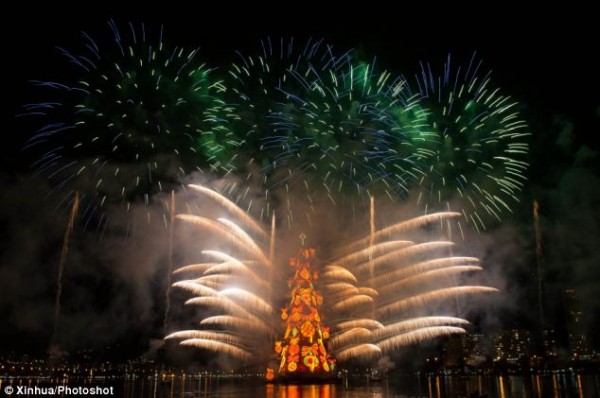 "It was the first time that I saw the lighting of this tree and I think it was really beautiful," a Brazilian spectator told The Telegraph. "It was very emotive, I cried, I thought it was wonderful."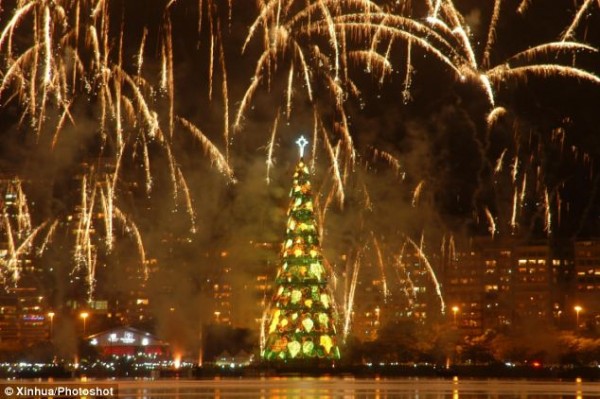 It has been certified by the Guinness World Records that the tree which stands 85 meters tall is the largest of its kind in the world. The tree by Bradesco Seguro, Brazil's largest insurance company, weighs a whopping 542 tons and was built on 11 colossal platforms.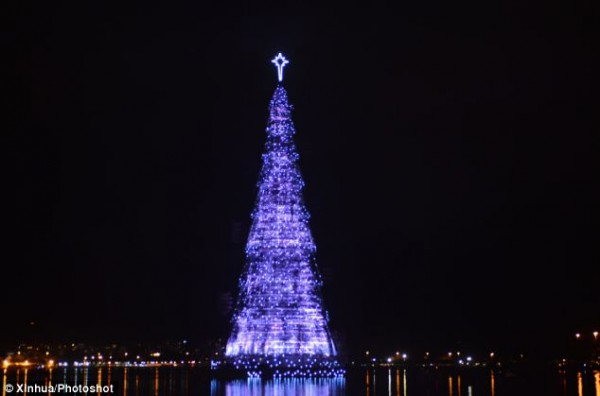 The annual event which is now in its 19th year, was made a success as 100,000 people from all over the world gathered on the night for the occasion. Each year the design of the Christmas tree's lighting is inspired by a theme. This year's theme is "A Christmas Light", which represents the importance of light in people's life using the sun, moon and the stars.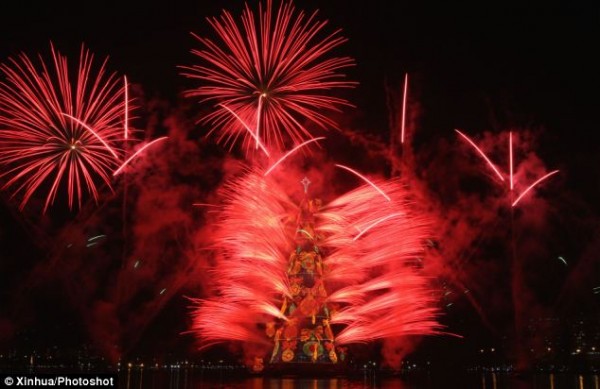 The record-breaking tree features a wide variety of colors and designs as it is comprised of 3.1 million micro bulbs, 2,150 strobe effects and 100 LED reflectors.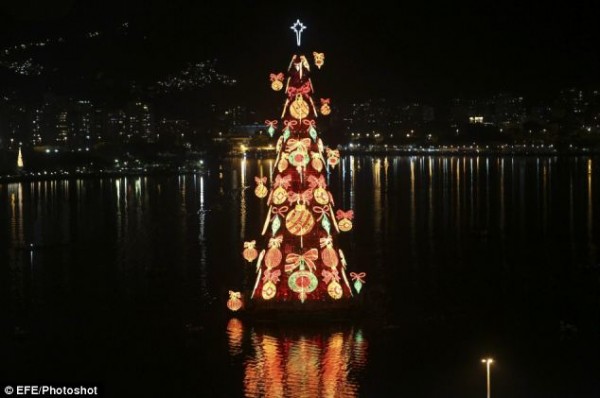 The tree will continue to float in the lagoon until the traditional end of the holiday period, the 6th of January 2015.
Check out the video of the tree being lit below.
[youtube]https://www.youtube.com/watch?v=wObxZT9iAl0[/youtube]