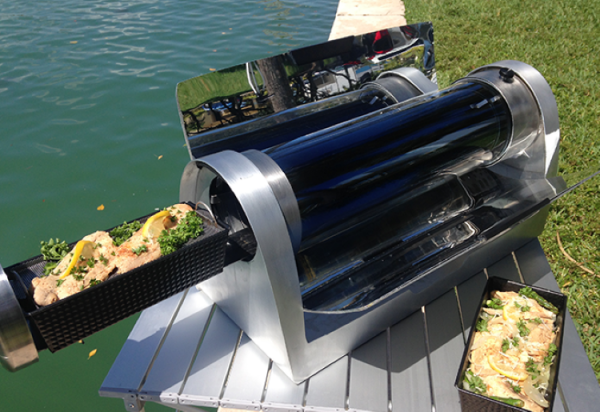 Since its unveiling on Kickstarter, this brand new redesign of a modern grill called GoSun Grill has been a great success. The grill is said to be able to cook faster, boil and fry enough food quantity for eight people without the need for fuel as it works on solar power at day and even night, with its thermal energy accessory.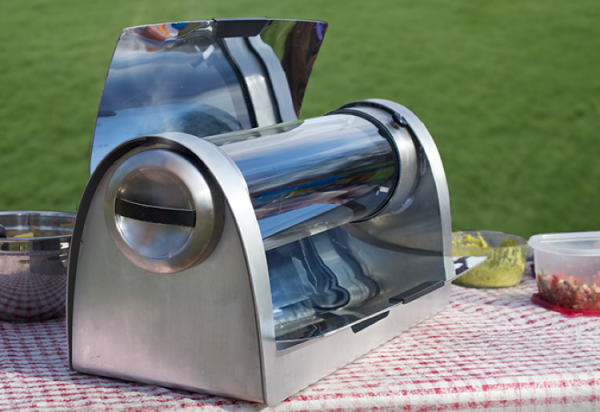 The GoSun Grill has many benefits which includes the fact that anyone can use it to cook without risk of burning the food. As easy as the grill is able to cook food without fuel, it can be taken around from venue to venue with no hassle and so is cleaning up after using it to cook. While the food is cooked evenly, the moisture that is produced inside is kept contained for a healthier meal.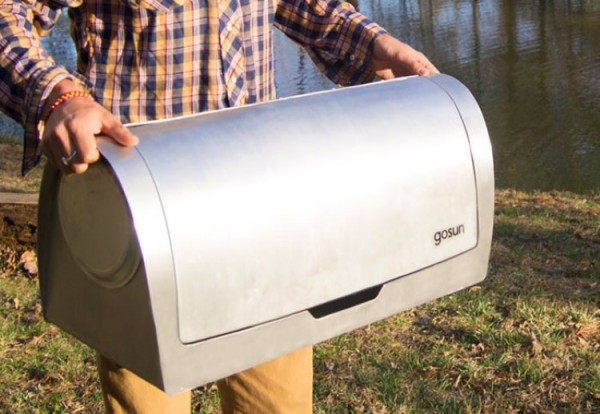 With the GoSun Grill requiring no fuel, it is fully portable and can be taken on decks, the park or even the beach. It is also made a cut above the usual grills as it is able to retain the heat it takes from the sun during the day allowing people to cook long after the sun has gone down. Other features of the GoSun Grill includes a stainless steel insulated lid and frame, steel panels with enamel, mirrored aluminium reflectors, and an aluminium tray. At the feet of the grill, there are rubber grips that allow it to stay stable. There are no risks of someone getting burnt and it remains cool on the outside to touch.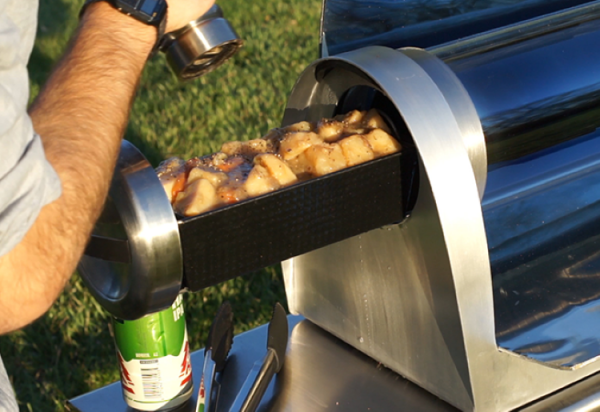 For rainy, cloudy days or at night, there is a Thermal Battery add-on pack, claimed to be a breakthrough innovation, as it captures the heat for the grill to still be operational. The idea came about after some pilots were working in the rainy season in Guatemala and found that they were unable to use it when it was raining.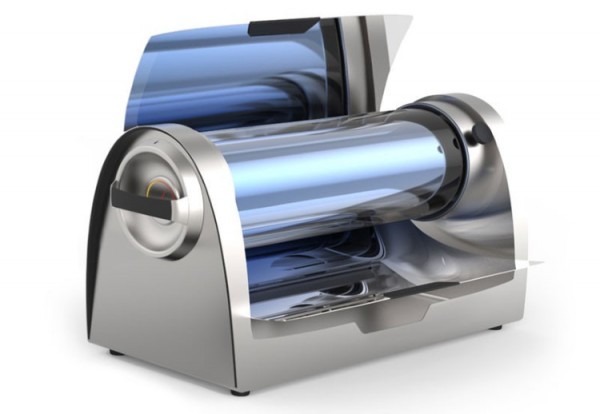 You can pre-order your own GoSun Grill for a special price of $499.00. The regular price will be then $549.00, with delivery expected to take place in October 2015.