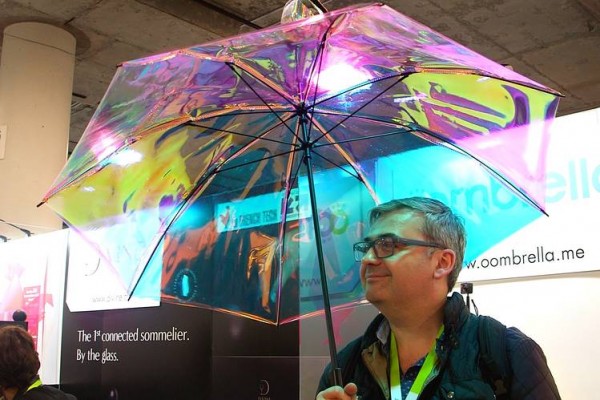 I'm quite convinced that everybody needs this shiny umbrella. Packed with novel feature is the Oombrella that has a shiny appearance which makes it even more attractive for grabbing your attention in the store. It is just enough for also passing as a stylish accessory, however if you are not fond of such designs, you can also choose their black or white version that is easy with colors.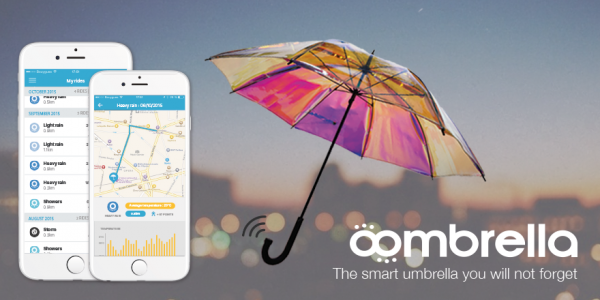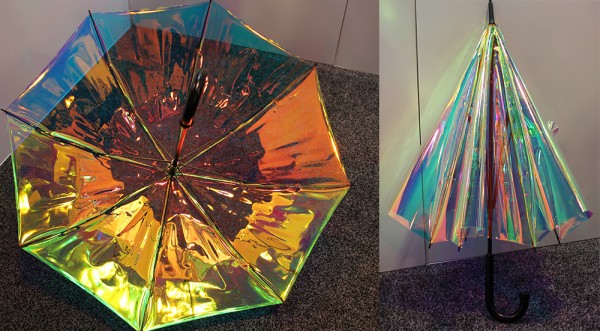 Some of the cool integrated features of the Oombrella include a sensor-packed capsule and a screw thread on the tip for mounting a GoPro to the umbrella. There is also a built-in buzzer and light that goes off when you receive a text or call. The sensor-packed capsule of the umbrella is located at the end of the handle and it is used to remind you to take the umbrella along when the weather forecast predicts rain. This is done by sending alerts to your phone.
As for its frame features, there is a UV-resistant windproof canopy, Kevlar ribs, an ergonomic grip of two sizes (3.1 feet and 0.82 feet), and two handle options of straight and curved. For those of us who already have too many umbrellas to even think about buying this one, even though it is awesome, you can buy the sensor capsule separately to be attached to another one of your other umbrellas.
The Oombrella can be reserved on Kickstarter for €59.