Since the coronavirus pandemic, it has become apparent that hacks, scams, and cybercriminals are on the rise. The internet can be a dangerous place and although it's not all bad it is hugely important to be vigilant when you're online.
6 Internet Safety Tips
In order to ensure that you are surfing the web as safely as possible there are some security measures that can help you reduce your exposure to threats. Today, we will be sharing 6 top tips to help you stay safe online.
Choose Passwords Wisely
This is probably a tip that you are most familiar with. However, the importance of setting strong passwords cannot be stressed enough. Creating a password that is unique is one of the best ways that you can help to keep your personal and financial information safe. It is advised that you choose a password that includes a mix of upper and lower case letters, numbers, and special characters.
As frustrating as it may be to always create a new password for every account you have it is highly recommended. If you do fall victim to a hack, then the chances are all your accounts will be accessed if you are using the same password for each one. It is advised that you write your passwords down and store them in a safe space. Most people choose to write their passwords on their phones; however, this is not recommended. If you were to lose your phone or it was stolen, then your personal and financial information will be up for grabs. If you need help creating a strong and unique password, then check out this article which gives you some helpful advice.
Protect Your Personal Information
A lot of us can fall victim to sharing too much personal information online. Hackers should not be underestimated, and they can easily figure out your passwords or answer security questions based on what they can see from you online. For instance, if you post regularly about your dog Barney and your password is Barney123 then this is making it a lot easier for hackers. It can be easy to post stuff online about our lives without really thinking of the consequences. However, you should do your best to protect all your personal information.
Details such as addresses, and birthdays should be kept under wraps and if you receive a message from someone who you don't know then it is advised that you block them immediately. Don't accept anyone onto your social media platforms who you are unaware of. You can find out more information relating to the problem with oversharing online.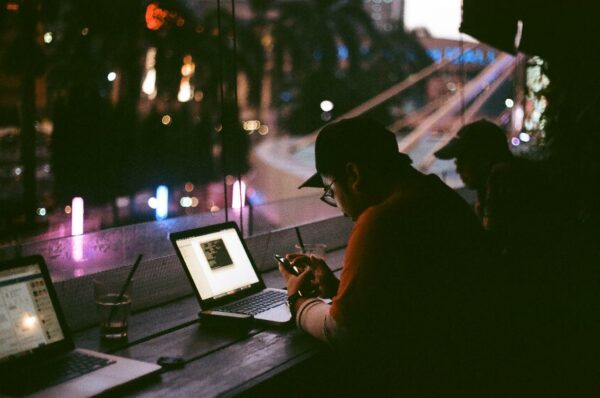 Setup A VPN
A virtual private network (VPN) is a useful service for you to have. It encrypts your personal data and hides your IP address, and all your online activity is bounced through to a private network. It helps you to browse the internet safely and securely. If you have never heard of a VPN before then you may be wondering how you can gain access to one. With the help of Setapp, they can give you expert advice on how to set up a VPN on a Mac to help you browse securely and safely. For more information on this simply visit their website: https://setapp.com/.
Look Out for Scams
Unfortunately, online threats are constantly evolving. It is advised that you try to look out for scams online. Reading online forums and digital news is a good way to keep informed. Articles like these help you identify top online scams and frauds that you should actively try to avoid this year. It is always important to keep your eye on them as they continue to evolve.
It may be the case that you never fall victim to a scam. Not everyone who uses the internet does but having awareness about these issues can help you to avoid them in the future. The internet can be a very dangerous place so as long as you are doing your bit to stay vigilant, you can surf the web knowing you are being as safe and secure as you can be.
Boost Network Security
If you have a home wireless network, then it is strongly advised that you protect it with a password to help encrypt your data. If you travel often then you may be tempted to use free public wi-fi. After all, a lot of places now offer this. However, you should use these open networks with caution as they may not be as secure as you think. Due to the insecurity of the network, you are making it a lot easier for hackers to access your personal and financial information.
As previously mentioned, this is where a VPN could help you by supplying you with a private network. So, it is well worth doing your research if you find yourself using public wi-fi often as you could be putting yourself at risk.
Shop Safely
We live in a world where the retail industry has soared in popularity. Studies have shown that currently in the year 2021, the number of digital buyers is at 2.14 billion. You should be aware that although those figures are staggering this doesn't mean online shopping is one of the safest things you can do. In fact, when online shopping you should always make sure that you are on a secure and protected internet connection. Entering card details on an unsecured network can lead to your information being leaked.
It is advised that you approach an online shop with caution before you make a purchase. If you sense something a bit off with the shop, then it is best not to take the risk. It can be a helpful idea to research a shop before you make a purchase with them. The beauty of the online retail world is that people can leave reviews from their buying experiences. Reviews can be a great way to flag up any issues that people have had with the company in the past and help you avoid running into a scam.