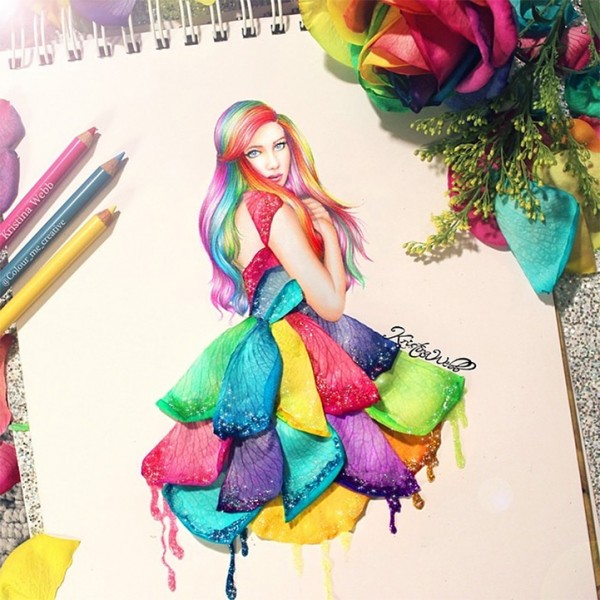 Drawings are easier made popping off the page when 3D objects are incorporated into the piece. This artist named Kristina Webb does exactly this to complement her art. Using items such as boiled spaghetti to be rendered as hair, and flower petals to become a posh dresses, the additions made by the young star are simply brilliant.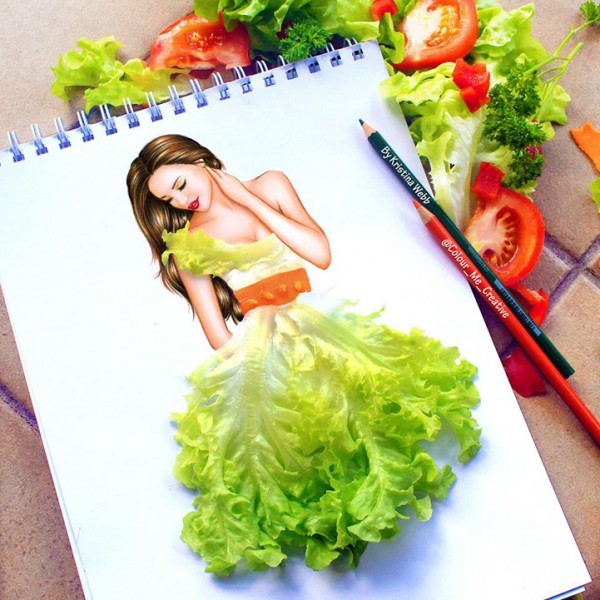 After drawing the base, which may come as a realistic-style portrait, with colour pencils, Webb completes them with her unexpected elements. These elements coupled with the bright, unsaturated colors that she uses creates fantastical compositions that celebrate the beauty of life and our imagination.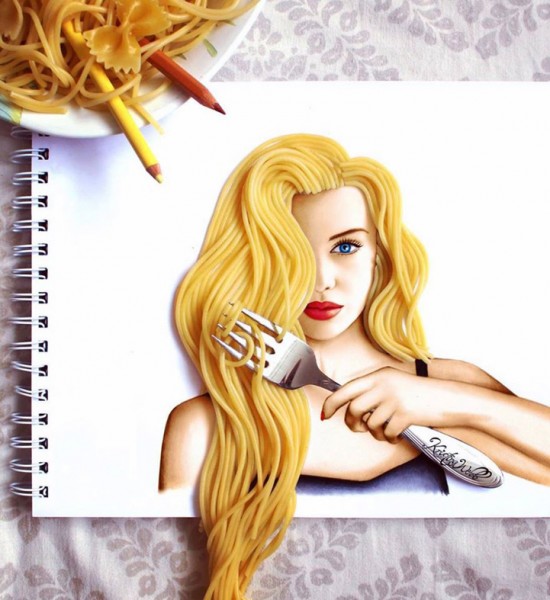 19-year-old Kristina Webb from New Zealand describes herself as "a Kiwi teenager with a passion for drawing and a dream to inspire people." Webb has plastered one wall of her room with letters from fans around the world.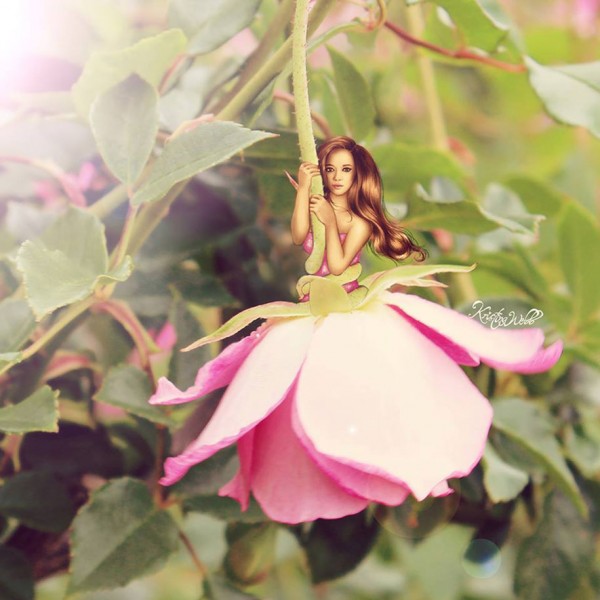 Her drawings have also made her popular on the internet, especially social media, having drawn portraits for well-known celebrities such as Cody Simpson, Tyra Banks, Ed Sheeran, and Lauren Conrad. She says her main inspiration is long hair, and she loves drawing while laying from the floor. Additionally, she recently released her own book called Color Me Creative: Unlock Your Imagination, which features 50 artistic challenges for readers to try.