The world is a cold, cold place. These days diamonds, one of the most expensive jewels, is more accessible than a person that practices goodwill in every situation. As parents, we ought to teach our children what is right from wrong so that we can help this because they are our future. However, it can be hard to tell if you are doing right by your kids sometimes. It is when they do or suggest something that you'd expect of a good-natured person that you'll discover this.
Some proud parents took the opportunity to capture their kids doing considerate things and decided to share their photos. Check out these 10 pictures that show that children actually do put their energies to doing great stuff other than being naughty.
1. After seeing another girl bald, this 3-year-old questioned and was told that the girl was sick. She quickly suggested that the other girl can have some of her hair.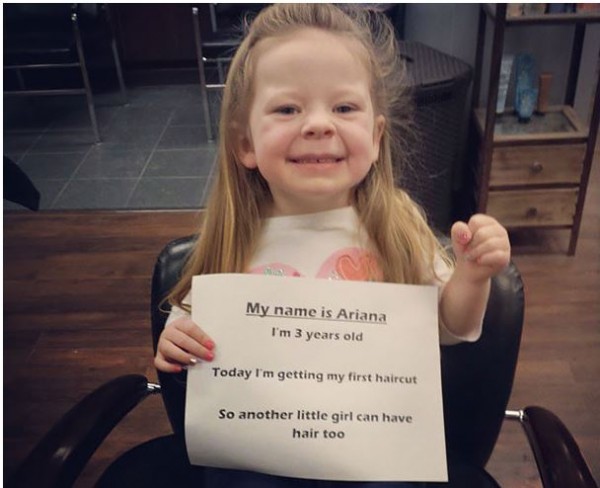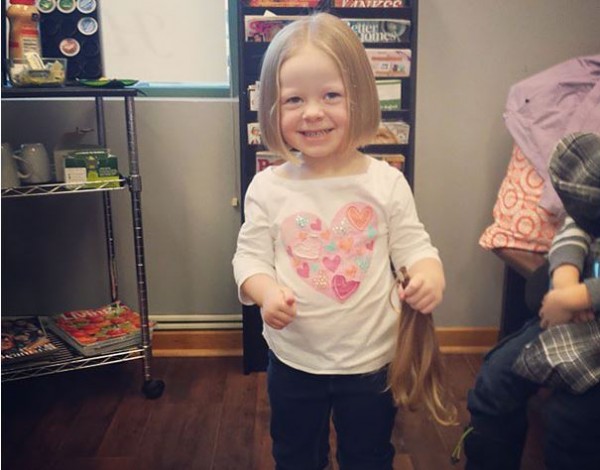 2. 5-year-old girl sneaks baby cow into her home as she says winter was making her too cold so she brought her inside to share the warmth.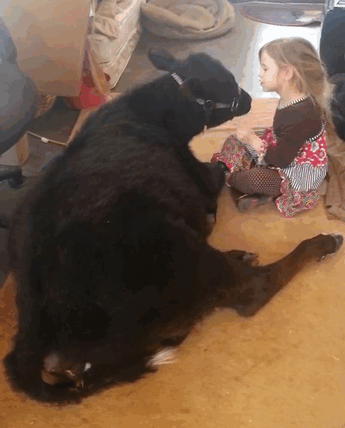 3. Raising $500 from a yard sale (twice), Mackenzie filled backpacks with supplies for kids in need.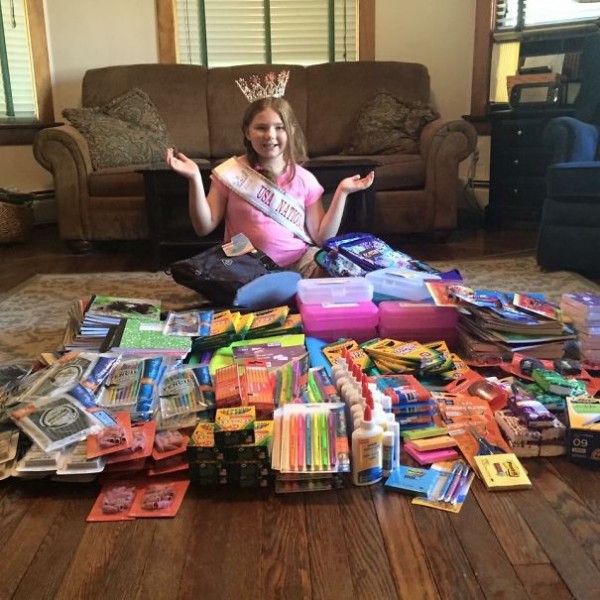 4. With so much work to do with the yard, this son decided to help his dad out by picking up all the loose wood while his dad does the mowing.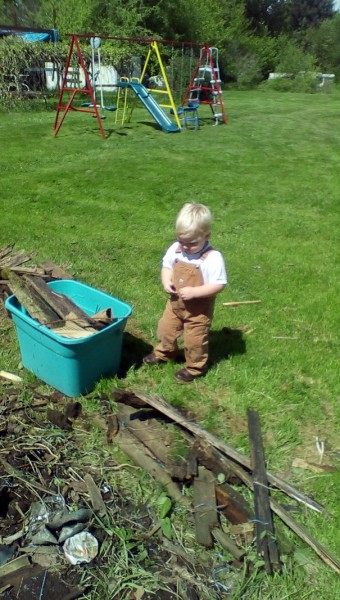 5. Instead of spending his year's savings on candy, this kid decided to use his money to help the homeless by making them lunches.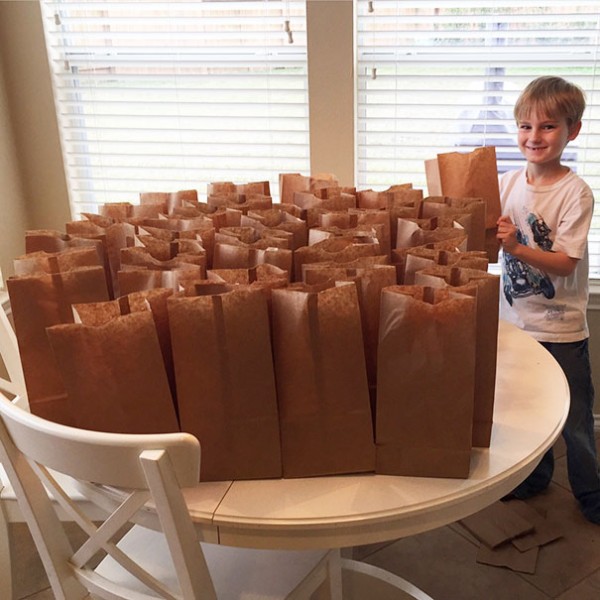 6. 9-year-old helps the homeless by building shelters and growing food for them to eat.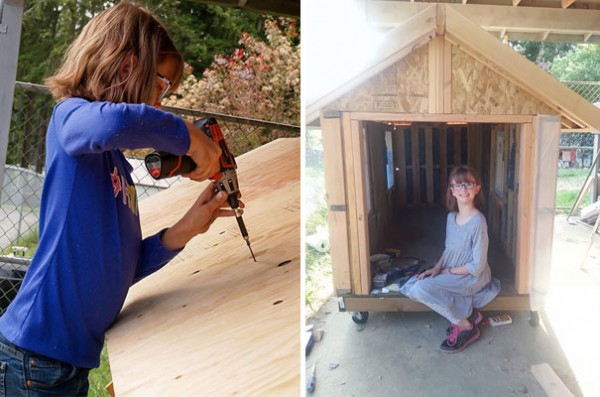 7. Baby helps a bunny climb sculpture.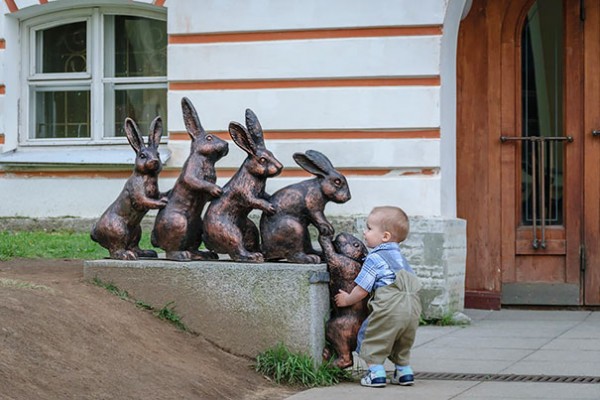 8. His relative couldn't reach the urinal, so he gave him a boost by acting as a stool.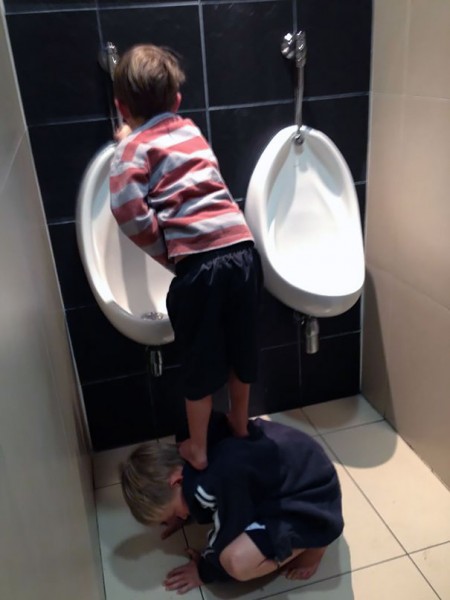 9. This boy create a no-kill animal shelter for dogs in his garage.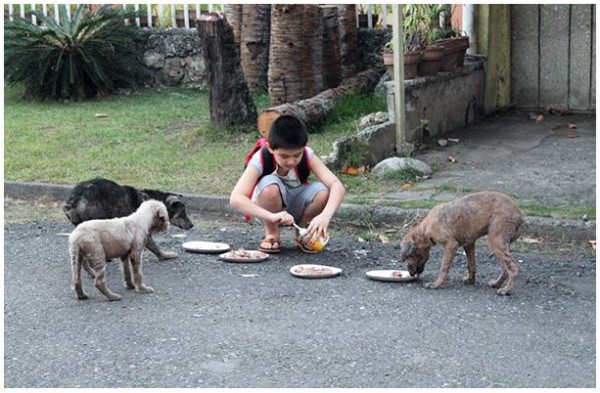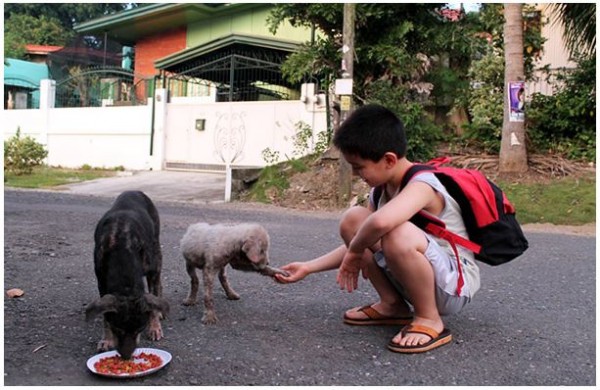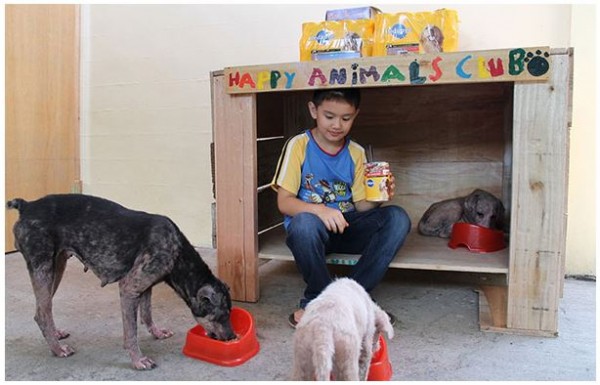 10. Jurassic Park's battle damage, open wounded, Dinosaurs clearly did more than just scare children when they released they as this 2-year-old boy's reaction was to help treat the dinosaurs wounds with the help of his mom and comfort it.