Cities from all over the world have sculptures or statues to commemorate a special event or even lighten-up the area with an artistic value. There are some stunning sculptures however that you would swear, their concept would never cross your mind because of its extraordinary design. Check out a few of these majestic sculptures below.
1. De Vaartkapoen – Brussels, Belgium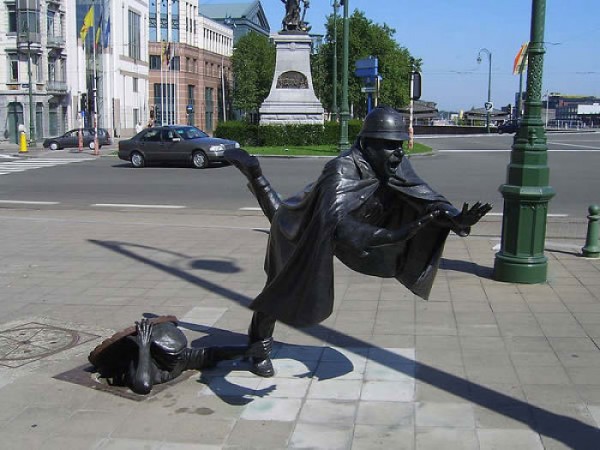 This humorous statue demonstrates a Belgian policeman being tripped by a man hiding in a sewer manhole.
2. Break Through From Your Mold – Philadelphia, Pennsylvania, USA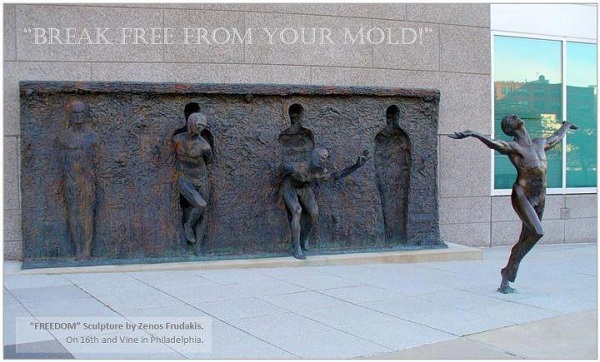 Created by Zenos Frudakis, the "Break Free From Your Mold" sculpture is about struggling to achieve freedom through the creative process.
3. Die Badende (The Bather) – Hamburg, Germany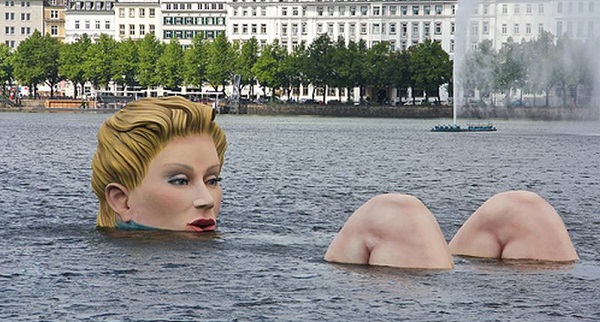 This is a giant sculpture of a woman bathing in a German lake. "The Bather" was hoisted out of the lake on the 12th of August, 2011 as it was scheduled to be on display for only 10 days.
4. Mustangs – Las Colinas, Irving, Texas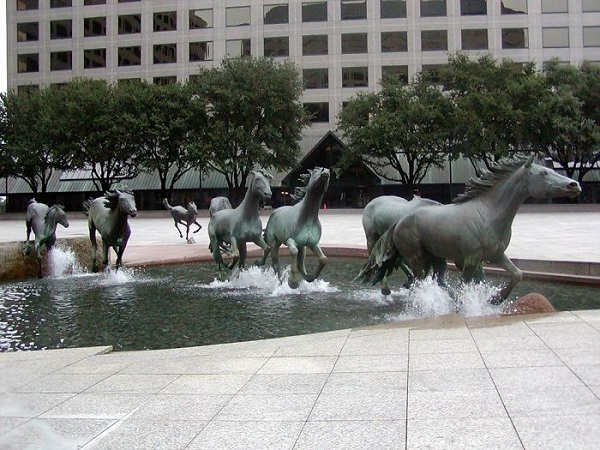 Created by Robert Glen, an African wildlife artist, this sculpture sits in Williams Square Plaza of Las Colinas Museum to commemorate his great works.
5. Magic Tap – Cadiz, Spain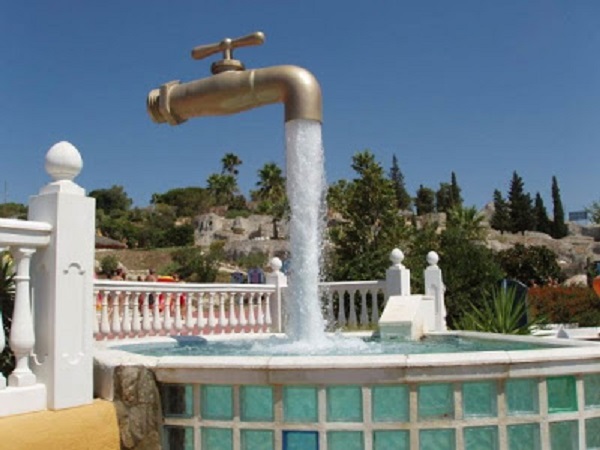 This sculpture appears to be floating in the sky with an endless supply of water, but actually, there is a pipe hidden in the stream of the water that holds the whole structure.
6. London Ink Swimmer – Greater London, England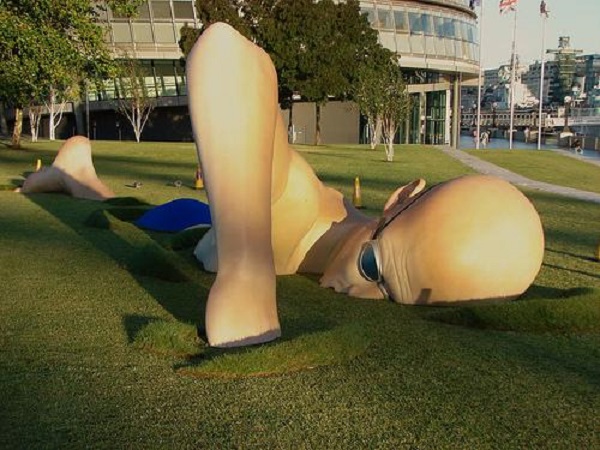 This sculpture of a life-like swimmer, swimming through the grass was commissioned by London Ink reality TV show.
7. The Monument Of An Anonymous Passerby – Wroclaw, Poland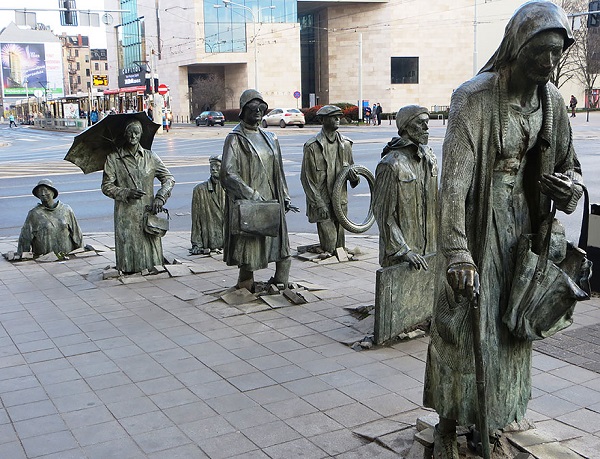 This monument was created to honour those who were imprisoned, who disappeared, or who got "sucked underground" during the Communist regime.
8. Les Voyageurs – Marseilles, France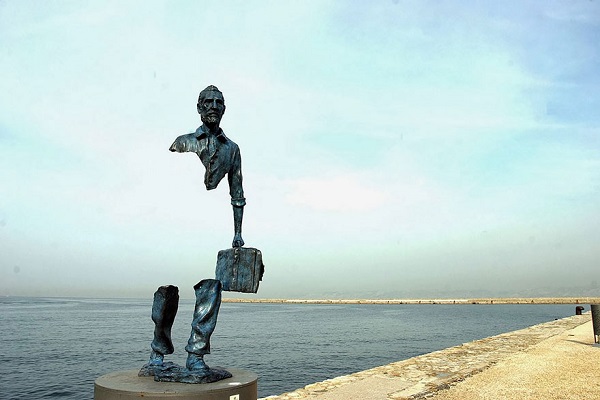 Created by French artist, Bruno Catalano, this sculpture depicts a human worker with a large part of the middle section of his body missing.
9. Mihai Eminescu – Onesti, Romania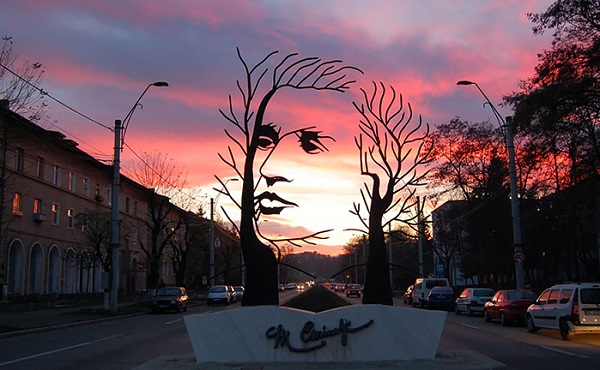 This sculpture involves two trees bending to create a man's face.
10. The Awakening – Washington D.C., U.S.A.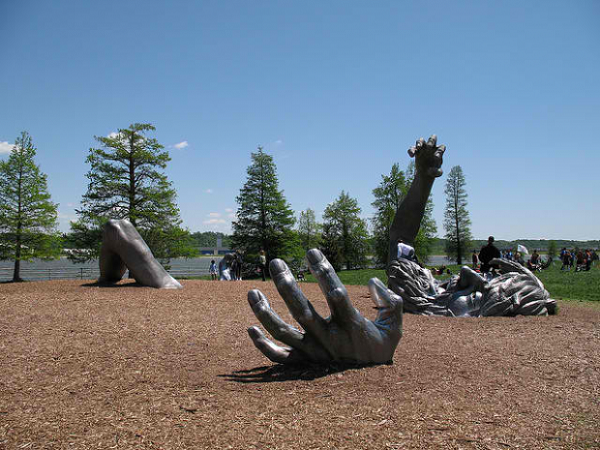 This is a sculpture of a man embedded in the Earth, struggling to free himself. It makes the ground area scary to step on because you might sink like you're standing in quicksand, doesn't it?