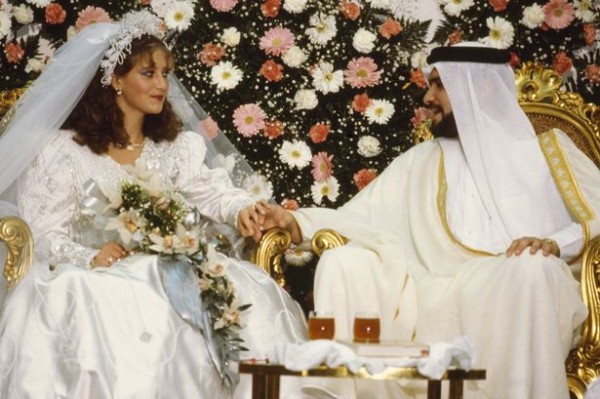 Sometimes we hear of couples getting divorced immediately after they got married and we wonder, "what could have really caused that? What went wrong for the newly weds?" Well, this Saudi couple got a divorce right after they got married and it was one of the saddest thing a bride could ever hear. They day of the wedding was the first time the couple got to see each other and when the groom finally got the chance to look at his new wife he said, "You are not the girl I imagined, I'm sorry – but I divorce you."
It was just moments after the veil was lifted to show him her face for the first time when this Saudi Arabi groom told his bride she just wasn't what he imagined his bride to look like. The newly wedded couple who had not met before the arranged marriage were about to pose for photographs after walking down the isle, when the husband sprung to his feet and said: "You are not the girl I imagined, I'm sorry – but I divorce you." '
Having heard her new husband's displeasing comment, the bride was said to have collapsed and became hysterical. Wedding guests panicking on hearing the husband's comment then stepped in to try to resolve the problem.
As is the custom in some Middle Eastern countries, the couple originating from the western town of Medinah in Saudi Arabia agreed to marry despite having not met each other face-to-face.
Since the releasing of the story on social media, many viewers expressed anger.
One friend commented: "He caused her great pain through his irresponsible attitude, and he deserves to suffer. He should appreciate that beauty is in the character, not the face. Unfortunately many young people today are interested only in looks and ignore values and morals. May God give her a better husband who will appreciate her for who and what she is."