20 Hilarious Images on How to Hold iPhone 4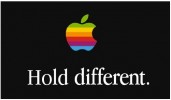 The excitement about the iPhone 4 has quickly been shadowed by a myriad of hardware and software issues such as screen discoloration [later explained to be drying glue], antenna and reception problems, mis-matched volume buttons, rear cameras that refuse to work, and proximity sensor failure.
As we all know, the external antenna on the iPhone4 can get shorted if you hold it wrong, losing signal bars. Fearless Apple Leader Steve Jobs simply suggests "don't hold it that way." Well a few intelligent guys have come up with the "Right ways of holding the iPhone 4".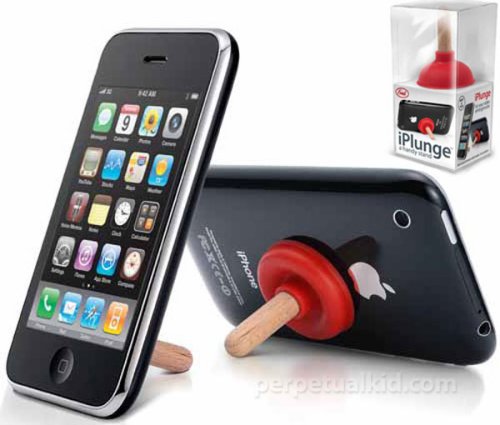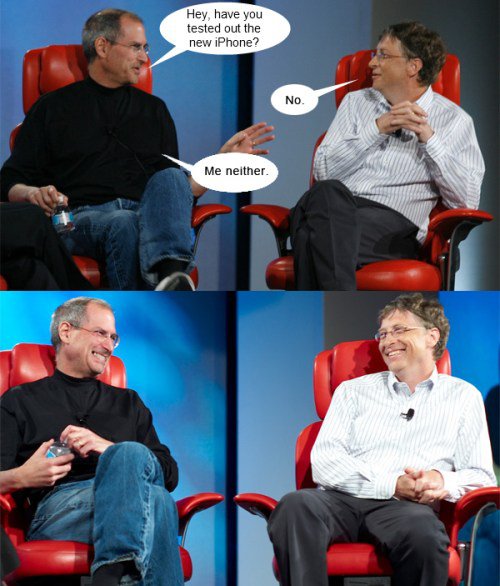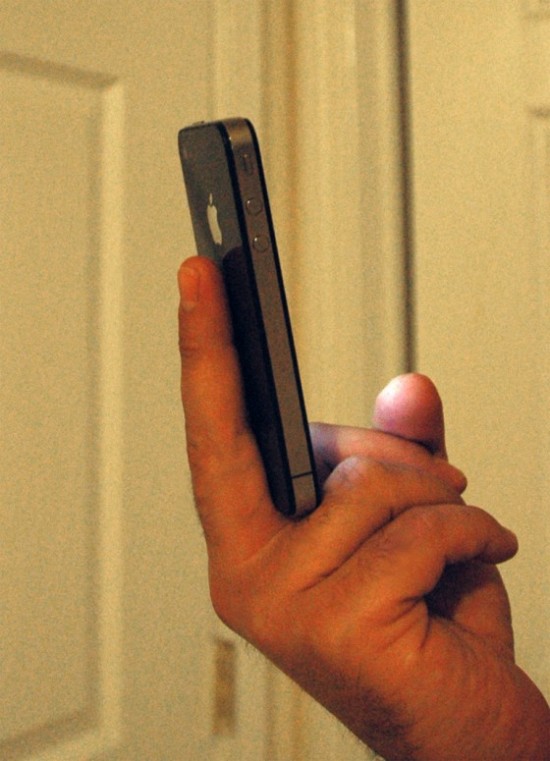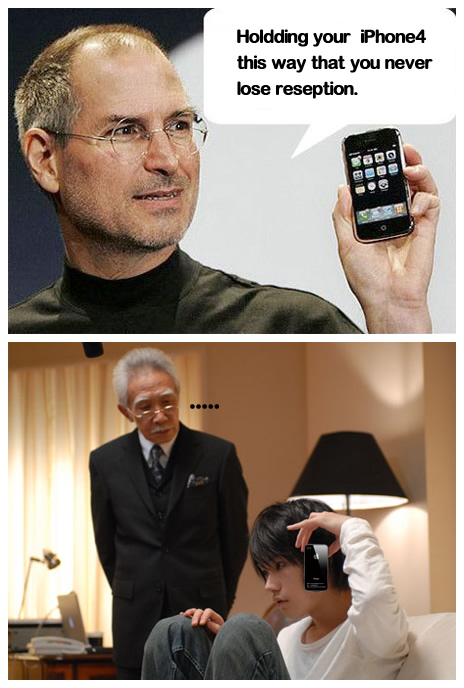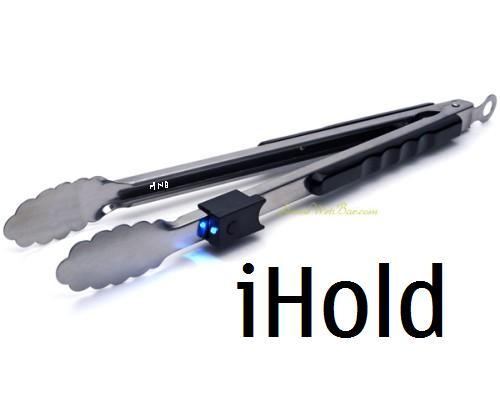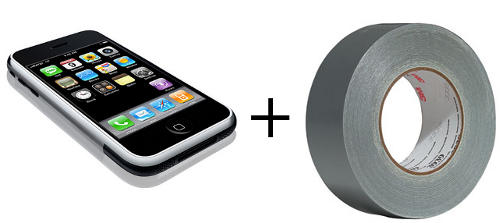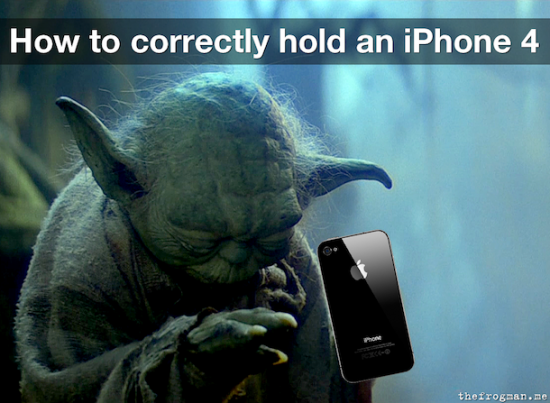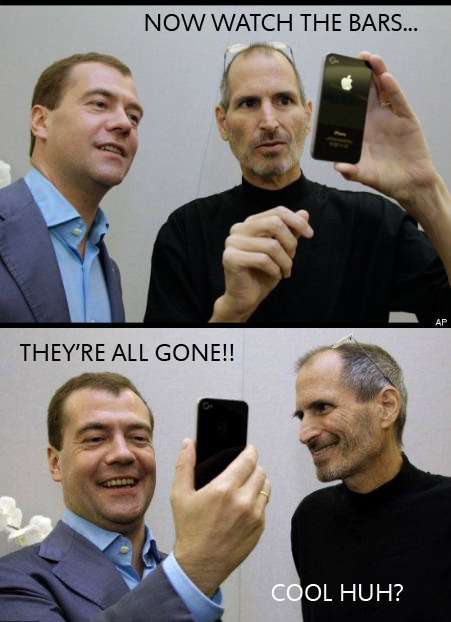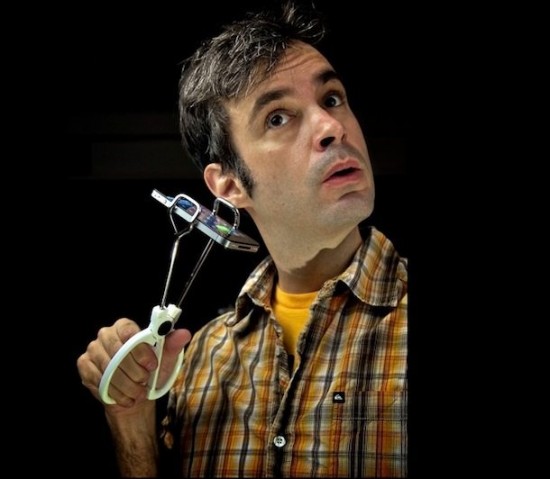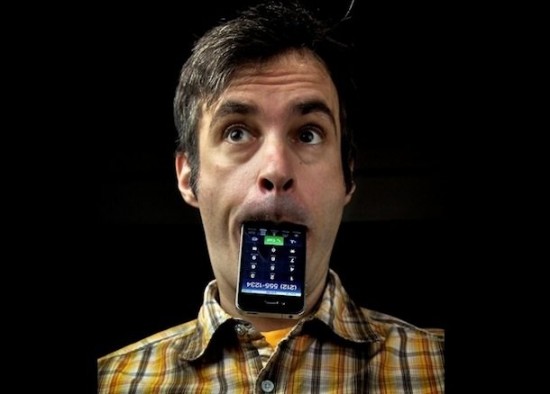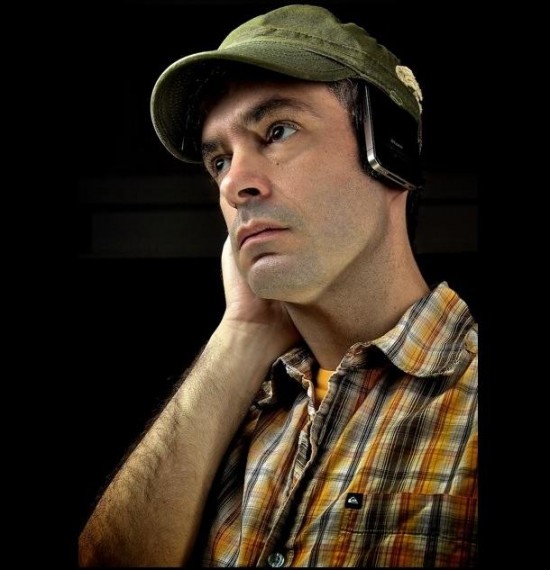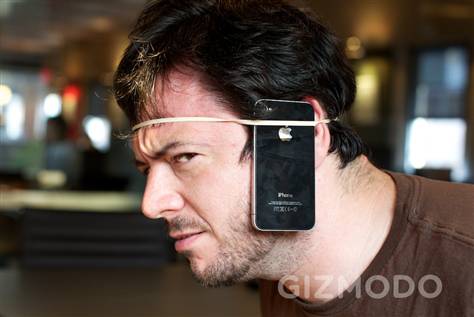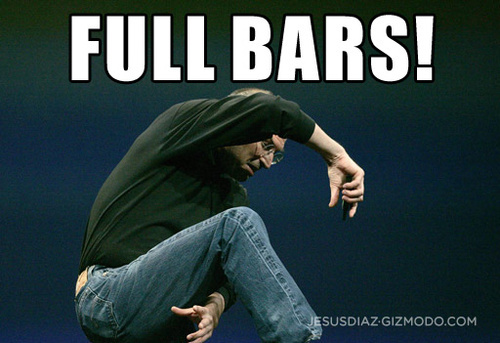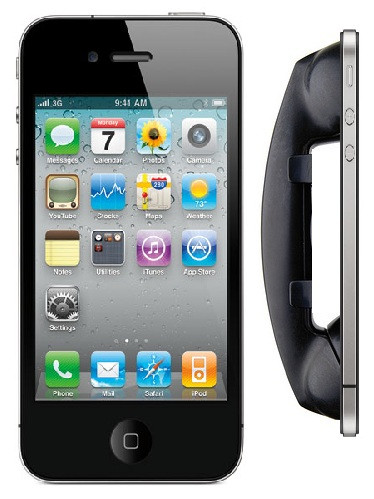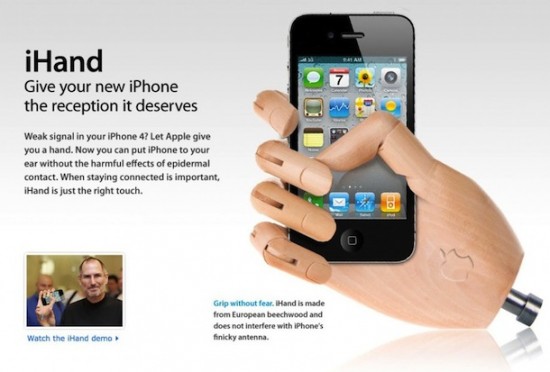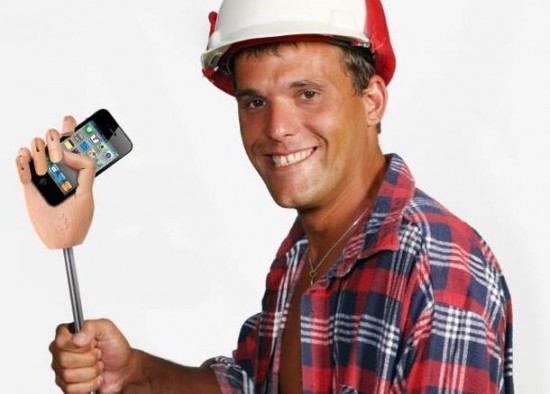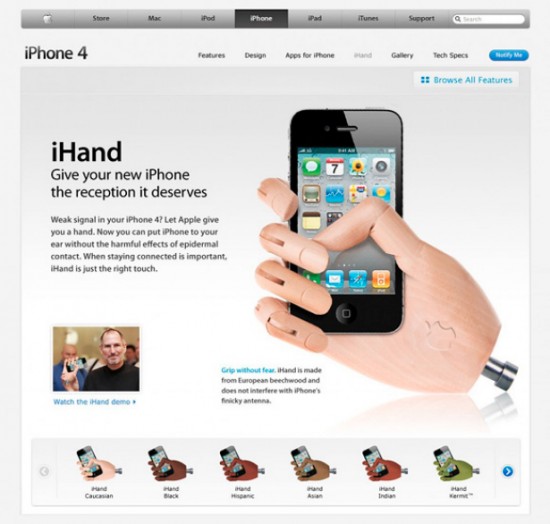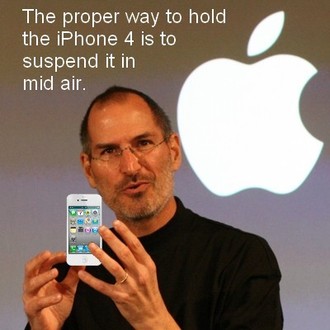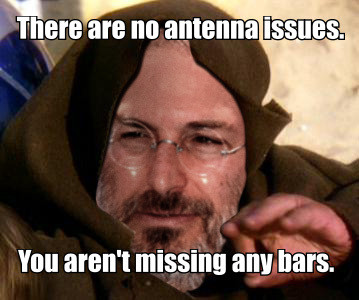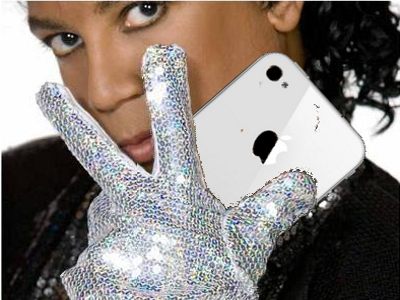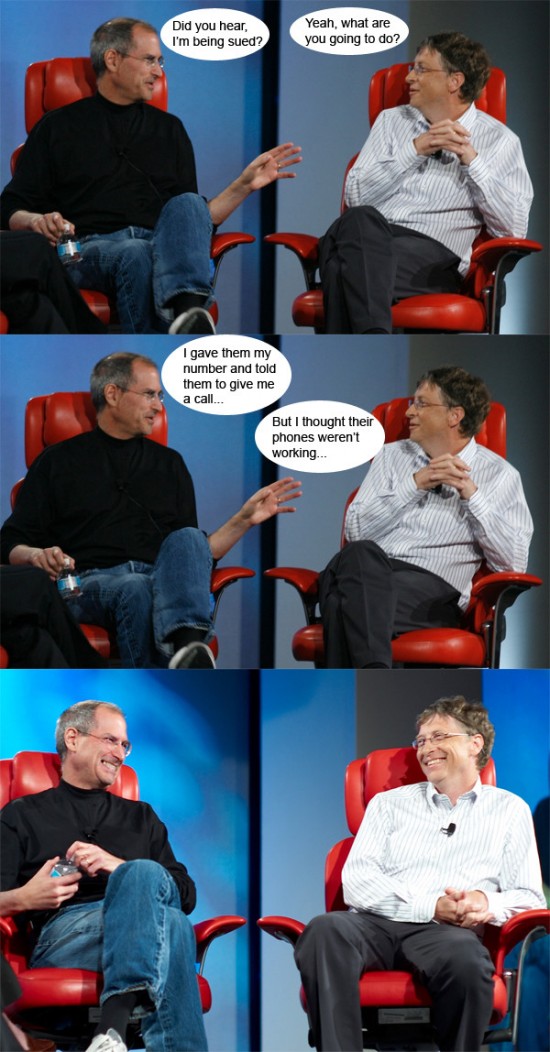 How Not to Hold iPhone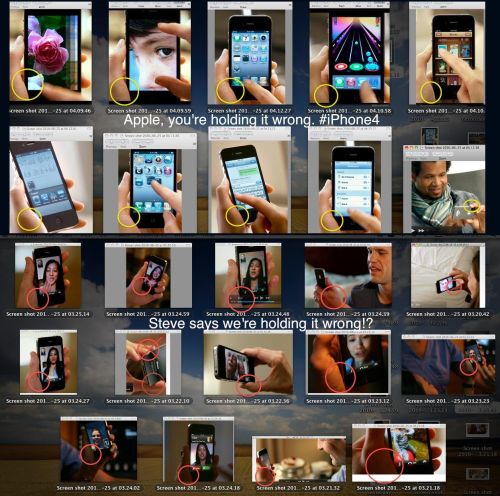 reminds us of this FaceTime video made by Apple. When people in that video are holding their phones vertically, they're holding it in the wrong way. You know, the way that kills reception. But when they're holding it vertically, they're strangely holding it with the left hand on the top of the phone and not the bottom. So that it's more likely their hand will get in the way of the camera. Weird that they're holding it that way.