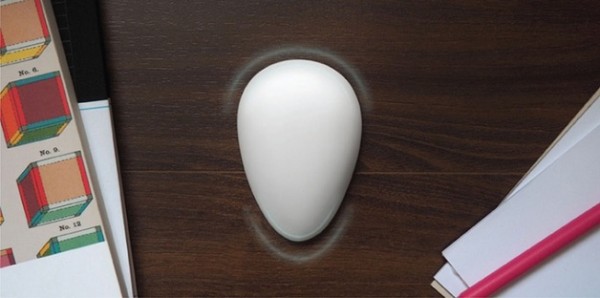 Snoring becomes a problem not only for the snorers, but also the person sleeping next to the snorer and possibly the person in the other room. The disruption of sleep by snoring could however become obsolete with a solution that is very much on its way to becoming a reality. Following numerous attempts, such as masks, medicines and adhesives to ease snoring, the new Nora device seems to be the most promising with its non-invasive solution.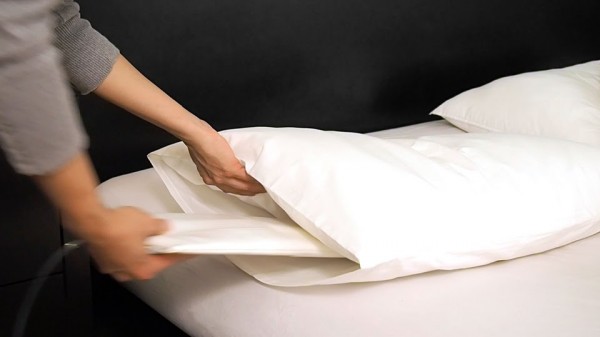 Developed in San Francisco, California, the team behind the new gadget was able to launch a very successful crowdfunding campaign on Kickstarter to finance its production after intensive research on the latest innovations in the fields of medicine and technology. The final product includes a device that must be set before bed, a soft pillow insert to be placed into your pillow case, and an application that should be installed on your smartphone.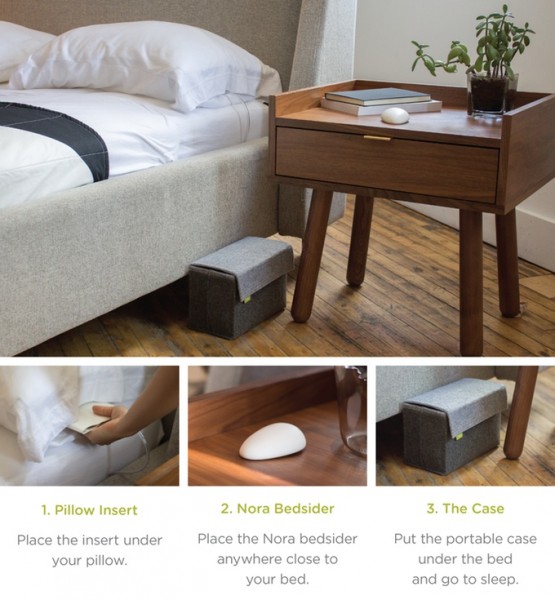 The Nora operates in practical and intelligent way. When snoring is detected by the device, it will wirelessly activate the pillow insert where a gentle nudge will be made using an inflatable system, which is powered by a mini-pump that sits in a portable case that can be placed under your bed. This will not cause you to be awoken but will stop your snoring while keeping all electronic components away from your head. You can check the quality of your sleep in statistical information via the smartphone app.