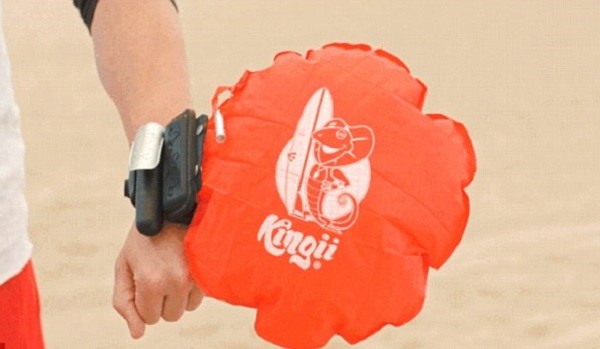 Kids going on holidays can be the most fearful time for some parents. This is experienced especially in the Summer holidays when everybody will want to hit the pools and the beaches to keep cool during the hot weather, and we all know that the risk of drowning is very high for even the shallowest of waters. Though this can be prevented with a life jacket, some people get too hot while wearing it and choose not to. There is a solution for everything and this one for saving lives is quite brilliant. Claimed to be the world's smallest inflatable, this flotation wristband called Kingii deploys a buoyant balloon on demand to save wearers from drowning. It aims to make activities such as sailing and surfing much safer, without sucking up the fun from being uncomfortable to wear.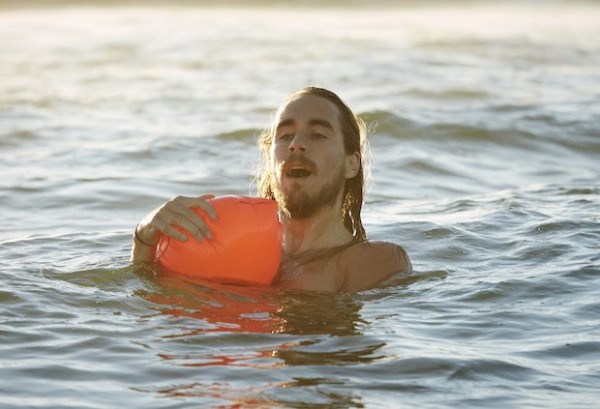 As shared on it's social media page, Kingii is "the most universal, wearable water security device ever created" and its ultimate aim is to reduce the number of deaths by drowning, which's statistics stands at 372,000 a year, according to figures from the World Health Organization. The small bracelet features a carbon dioxide cartridge that is situated next to a small pouch that contains an inflatable nylon balloon.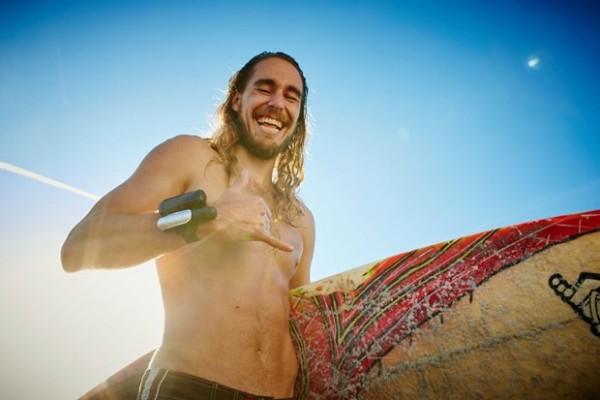 Offering as much reliability as a traditional life jacket, the device is intended to be strapped securely to an individual's wrist, making it less bulky and more comfortable. The CO2 cylinder is triggered to fill the balloon by pulling a metal lever that will allow the air to enter and fill the balloon in less than a second, before pulling you up towards the surface of the water.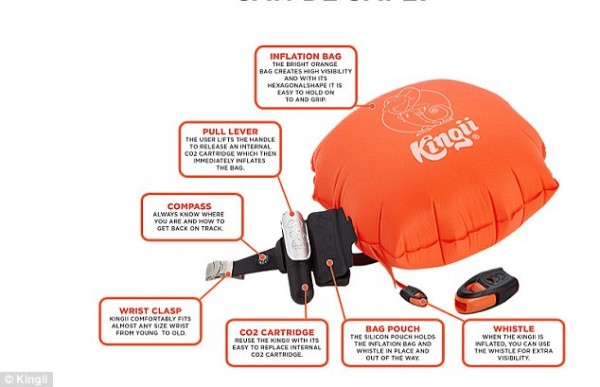 Unlike the life jacket, which can be up to 78 times larger, the wristband allows more freedom of movement and is said to be suitable for activities including swimming, surfing, kayaking, sailing and fishing. On the device there is also a built-in compass and a whistle attached.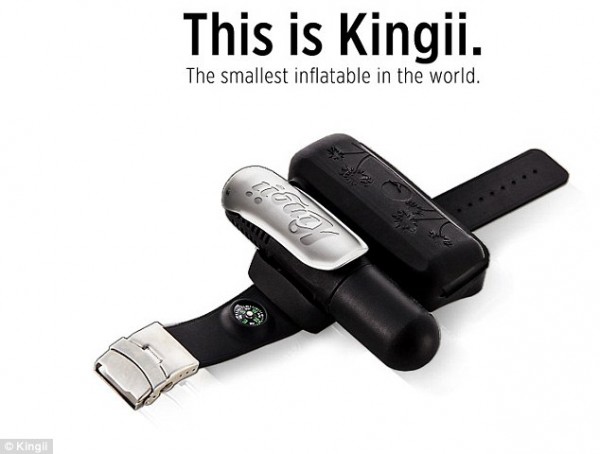 Money to put the safety device into production is currently being raised on Indiegogo and so far it has received over $400,000, 636% funded with its initial goal being only $65,000. You can pre-order the device via Indiegogo starting at a price of $69.