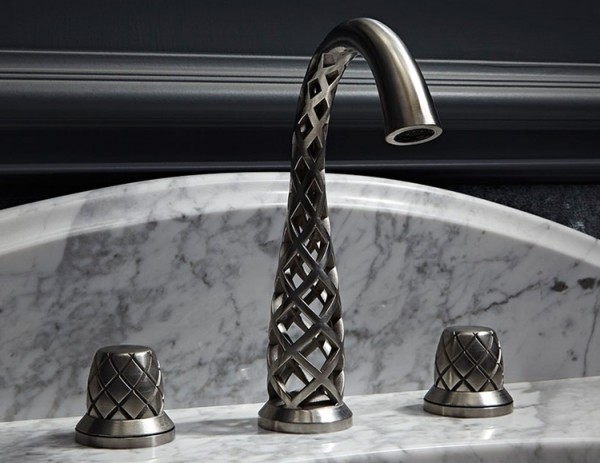 As new and innovative designs of things like cars and home decors made with 3D printed materials are increasingly being used, the traditional manufacturing techniques are being thrown out the window. The North American plumbing and building product manufacturer American Standard has launched their DXV line of metal 3D printed faucets that embraces this new way of designing by using state-of-the art technology and a whole lot of inspiration. In addition to creating unique and beautiful pieces of decoration, the new designs open up new possibilities of using faucets.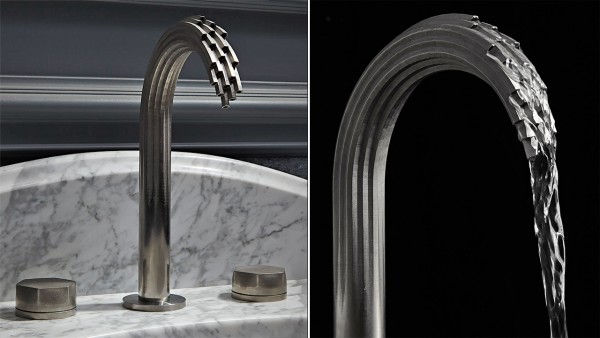 Leaving you wondering if the devices are just for show, the faucets by American Standard are in very complex shapes. In order to get around the complex shapes to allow the device to still be functional, the design team used computational fluid dynamics technology to ensure efficient water flow. The faucets by American Standard are manufactured using a 3D printing method called laser sintering, in which a computer guided laser beam fuses powered metal into the shape with high heat and pressure. After the printing process which can take an entire day, the faucets will need to be further hand-finished and polished.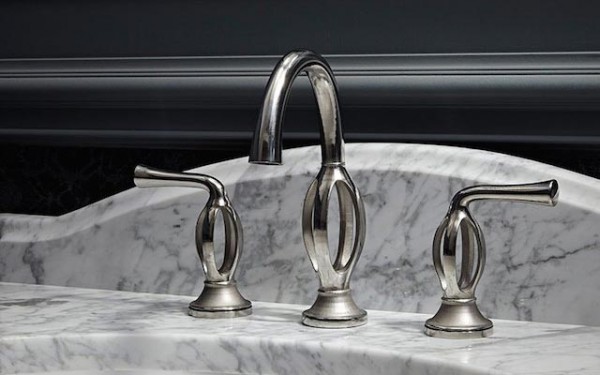 Not only does metal 3D printing enable bold and custom designs, but it also makes a lot of products easier and faster to manufacture. It therefore makes producing something that was once impossible to manufacture using traditional methods, a potentiality.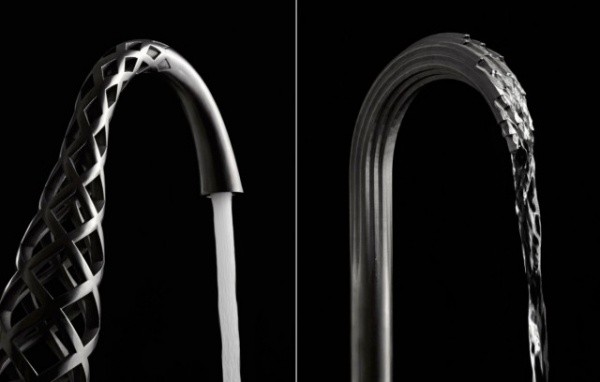 Within the next 12 months, you will be able to order DXV line faucets which carry an estimated price of up to US$20,000 each.