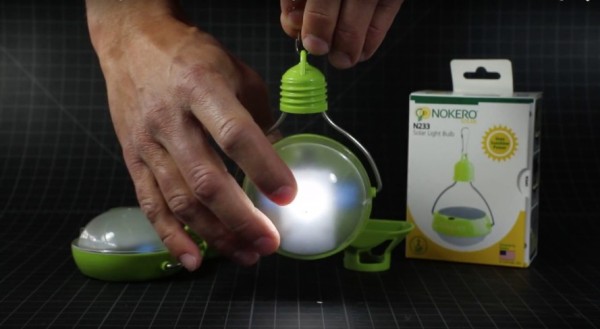 Nokero, a clean lighting company, has released their newest solar device that they call the 'world's most efficient light'. Boasting favoured qualities such as affordability, a lightweight, and power lasting 15 hours at a time, the N233 model will have outdoorsmen, hikers and campers no short of the lighting that they need for all their late-night activities.
[youtube]https://www.youtube.com/watch?v=6IW4O_qidKU[/youtube]
Nokero, which refers to no kerosene, was established in 2010 and has produced a number of lighting alternatives that are cleaner than traditional lights and use renewable resources since being founded. They lay claim to the "most efficient" title by proving how their newest light rates high above the rest of the current solar lights on the market in lumen-hours per watt. Currently, 300 lumen-hours per watt is the leading level of efficiency, yet the Nokero N233 light achieves 700 – over double what was available to consumers prior to its release.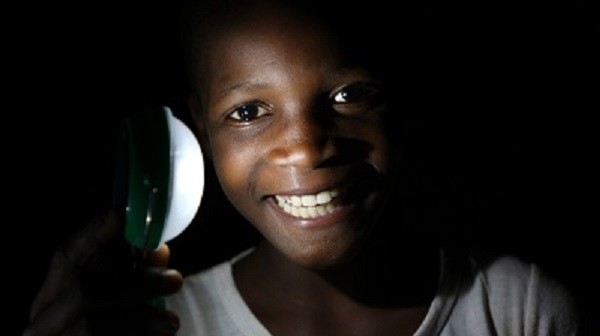 The 500 mAH lithium iron phosphate battery of the N233 is capable of withstanding up to 2,000 charges and can retain a charge for 18 months. The light features different settings which can span from 6 hours on the high setting and 15 on the low. This model is even more unique as it has the ability to adapt to its surrounding.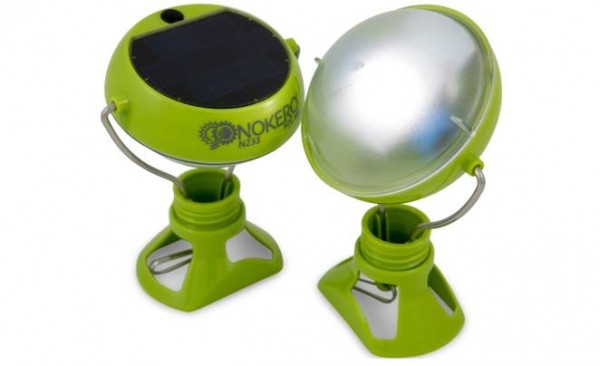 The gadget can be propped on a stand, clipped on a backpack and even be held as a flashlight. You can get a Nokero N233 for $17.99 to take with you on your camping adventures, have packed away in your emergency kit, or even be used as a low-lighting reading nook.