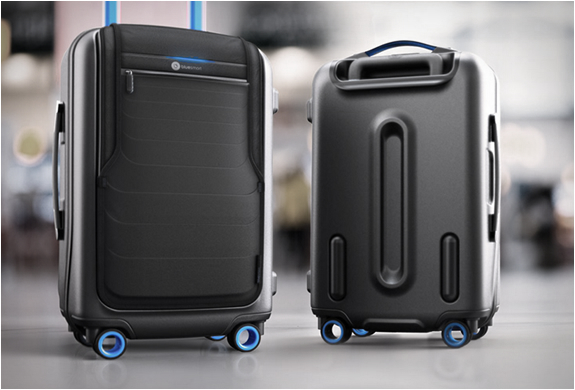 When most of us are packing to go on vacation we tend to cram even things that we know would serve no purpose on the trip. It is at that moment when we arrive at the airport and have to put our luggages on the scale that we say to ourselves, maybe I shouldn't have carried that TV in my suitcase. Luckily, a team from New York is working on solving that problem for us with a new product that features built-in scales, travel tips, and many other perks. The recently developed invention called the Bluesmart is a carry-on suitcase that syncs with an app to provide a host of functionalities that may make journeys easier for travellers.
[youtube]https://www.youtube.com/watch?v=VJnvx7IhAmk[/youtube]
Thanks to being Bluetooth enabled, the suitcase allows you to take advantage of features including locking, unlocking, weighing, tracking and locating it via your smartphone. The lock and unlock feature is built with proximity sensors that will automatically lock the Bluesmart suitcase and also notify you via SMS if you have gone too far away from it. If you do end up misplacing the luggage, the tracking software will provide you with it's location.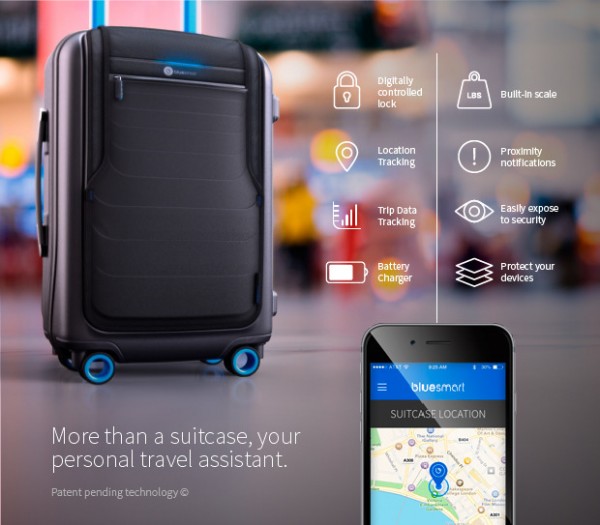 The app will allow you to enter your flight details to be able to receive updates on your flight such as the current status and even the weather condition of your destination. It can also inform you on the items that you will likely need to pack and provide you with a record of your travel habits including the miles travelled, airports visited and the time that was spent in each airport.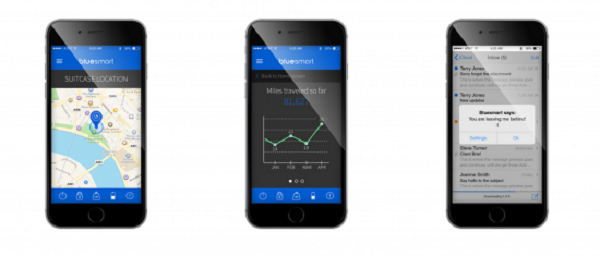 The Bluesmart suitcase also features a built-in charger that you can use to fully recharge electronic devices such as a smartphone, up to six times while on-the-go. It is 21.5" x 14" x 9 inches (54.6 x 35.6 x 22.9cm) in size, which is the approved size for a carry-on by airlines, and weighs 8.5lbs (3.8kg).
The team who is currently seeking funding for the project on Indiegogo says that the Bluesmart is currently available for £120 ($195) for early backers. Shipping will begin next year in August.