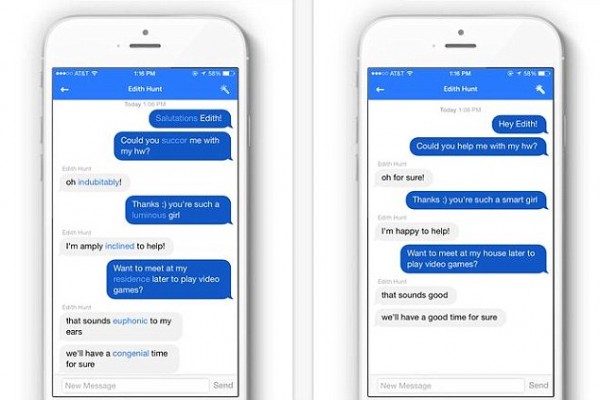 Often times we hear parents blaming phones for creating a generation of people who tend to practice communicating in what they call "text language" and smiley faces. Some New York developers have however invented an app to help to put an end to this. The app called 'Words U' aims to expand your vocabulary by using an algorithm to automatically replace words in your message with synonyms. To make things more interesting between both texting parties, they can collect words to compete with each other.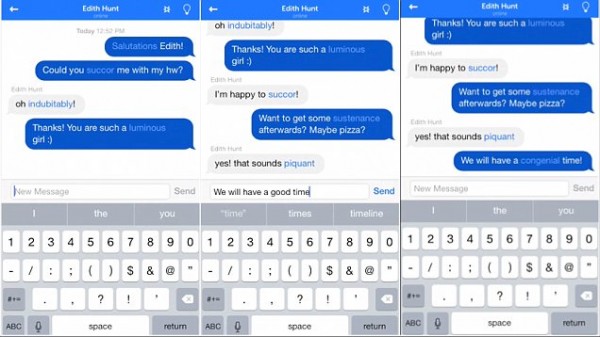 "Learning new vocabulary can be stressful and challenging, but it doesn't have to be," developers Sam Mendleson and Allan Zhang explained. "With Words U, your casual conversations become learning opportunities."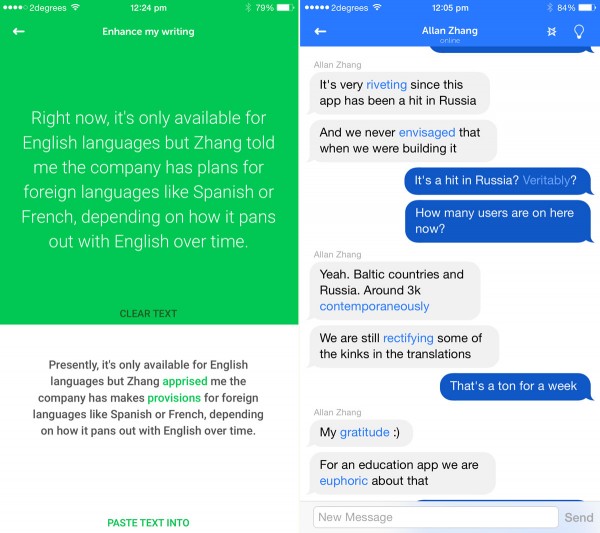 The Words U app is also said to be smarter than an electronic thesaurus as the team says that it maintains the sentence structure and idiomatic usage of words it replaces. There are over 800 words that can be used, and subsequently collected, and the aim is to achieve the 'words crown' by collecting them all. They can also tap the word to see a full dictionary definition and visit their history to see the usage of the word.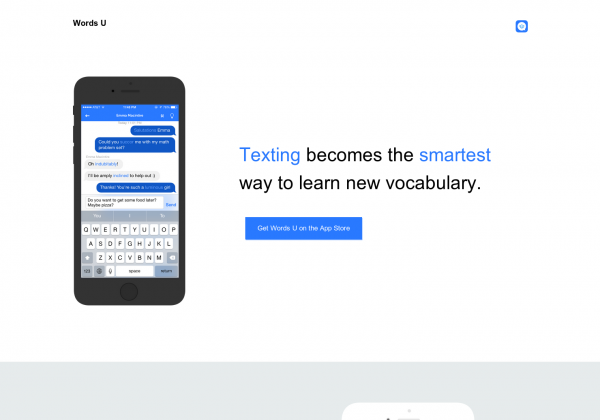 Users can also revert the app's selected word back to their original, and press an icon that looks like a lightbulb to see what the sender of the message initially typed. The app is currently only available in the US and the words have been taken from college curriculums including those used in English SAT exams. Once users have learnt the initial words, they can then download extension packs for $6.99. The Word U is also currently available only in English, but the firm recently shared that there are hopes to develop foreign language versions in the future if the app becomes a success.