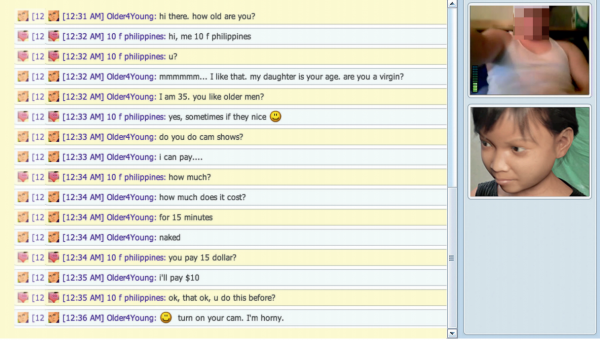 A children's rights group in the Netherlands developed a computer-generated virtual "girl" dubbed "Sweetie" that on screen looks and moves like a real 10-year-old Filipino girl. 20,000 predators  tried to solicit the virtually created girl. The organization  turned over the names of 1,000 predators to law enforcement yesterday—most from the US, Britain, and India.
[youtube]http://www.youtube.com/watch?v=aGmKmVvCzkw[/youtube]
Sign the petition to stop webcam child sex tourism here.