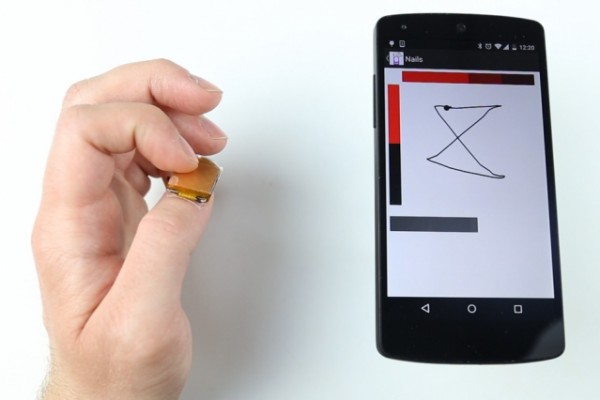 We all experience that time when we desperately need to interact with our smartphones but can't because our hands are either full or messy. It's even harder when you're trying to follow through with a recipe that is on your handheld and you have to stop every now and again to wash and dry your hands to be able to scroll through it. At these times, you'll absolutely love this new invention called NailO.
Developed at the Massachusetts Institute of Technology (MIT), USA, the system which includes a small trackpad to be used on your thumbnail, can be operated by the index finger of the same hand. With four different layers on the tiny space, the device features a circuit, sensors, a superficial cover and ofcourse, a battery.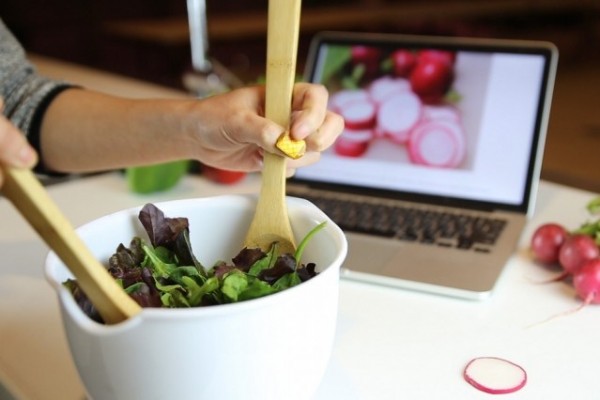 The gadget is perfect for accessing and controlling tablets, smartphones or even computers while you are engaged otherwise, or when you simple don't want to have to have the device in your hand. It is also a splendid invention for people with physical disabilities or reduced mobility.
The superficial cover of NailO resembles a decorative sticker, which not only protects the inner circuit but also gives a stylish look. Thanks to low energy consumption wireless connection that occurs via Bluetooth, you can easily interact with other devices using the nail-worn technology. The system uses capacitive sensors and a high performance battery.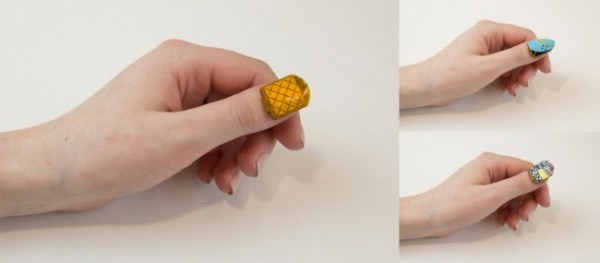 At the upcoming CHI 2015 human-computer interaction conference in South Korea, developers will make a presentation of the product. It says it all for itself, it could turn out to be a really innovative gadget.