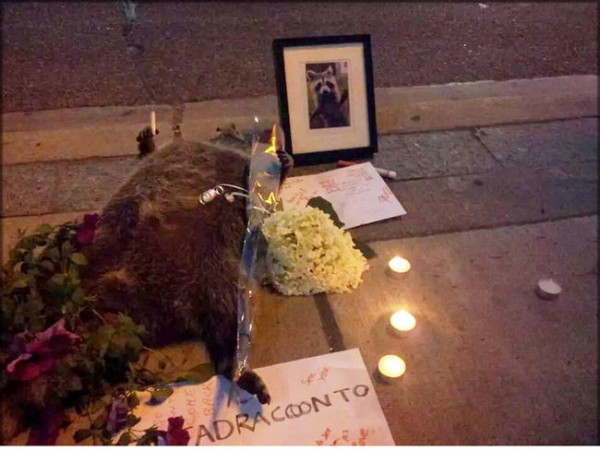 This has to be one of the weirdest yet cutest things that has ever happened. While Torontonians may have famously declared war on the "raccoon nation" this spring, they were still kind enough to show a little sympathy for a fallen enemy on Thursday, June 9.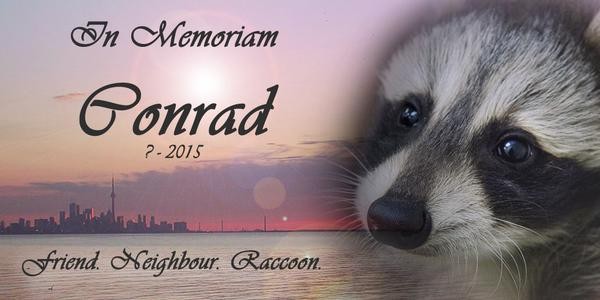 As people on different occasions rallied around to mourn the anonymous hero, a dead raccoon who laid on the sidewalk in Toronto for more than 12 hours before it was finally taken away by the city's animal services, many were united by mourning and healing.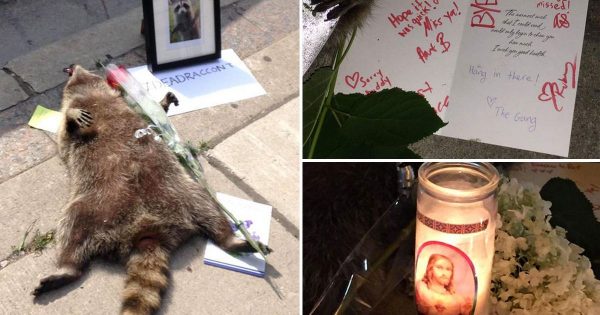 On the morning of July 9th, it was reported to the Toronto city administration that there was a dead raccoon lying on the sidewalk. It took more than 12 hours before the appropriate service came along to remove it. Many people however took this time to have some fun as they created a memorial shrine around the poor raccoon. The shrine was completed with photos, cards, roses, candles and a trending hashtag, #deadraccoonto. A Twitter fan page was even created.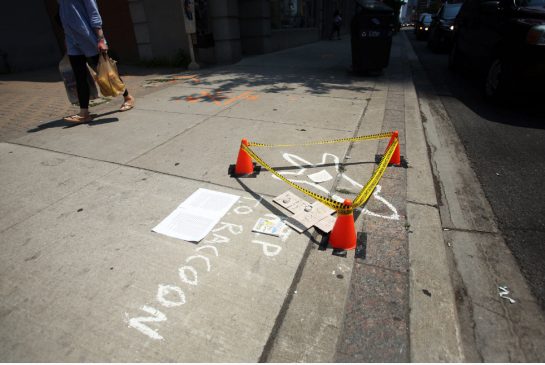 The party however ended at around 11:00 in the night when animal services finally droved by to remove him from the sidewalk. After seeing the many tweets that were posted regarding it being left on the sidewalk for so long and having to come to see a shrine that was created, I can bet animal services feel more than a little embarrassed.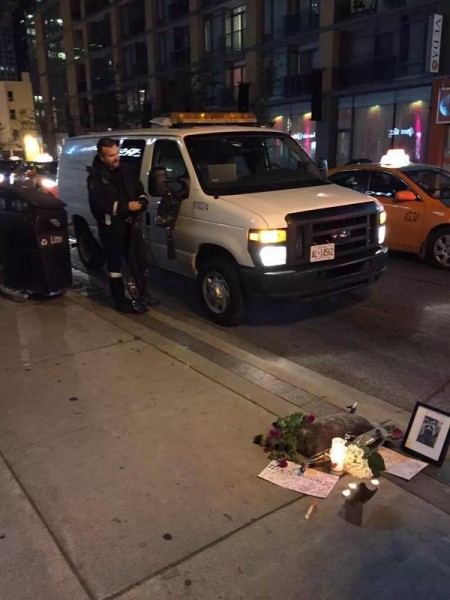 City counsellor Norm Kelly was even in on making fun of the situation through Twitter!