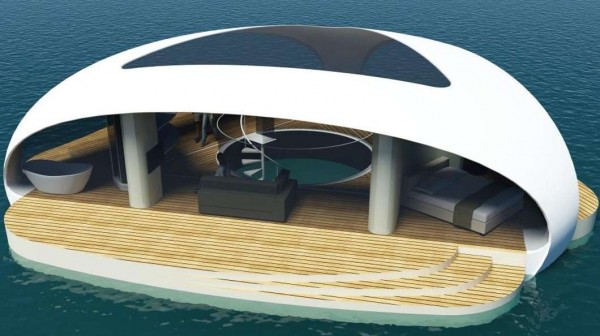 More and more the market for luxury living at sea is drastically changing from being cornered to yachts as floating structures showing off incredible and unique designs are being incorporated. An Asian firm has just revealed their plans to build independent villas that float on water. BMT Asia Pacific's Seascape Project looks to revolutionize how people live on water with floating structures that are completed with a variety of add-on parts and the power of dialling up the eco-efficiency to owners' preferences.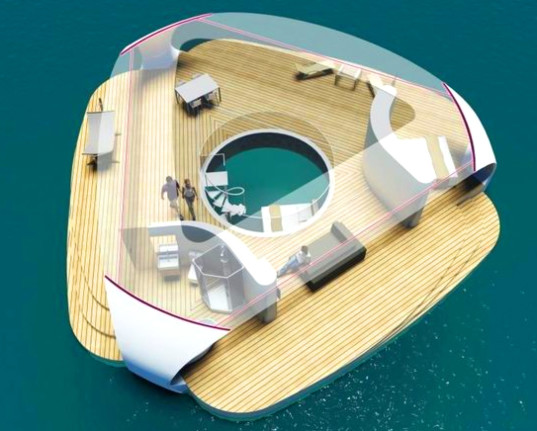 Managing Director of BMT Asia Pacific, Richard Colwill, says, "Our new series of floating villas demonstrates that it is possible to offer exceptional luxury through a simple, yet elegant modular design."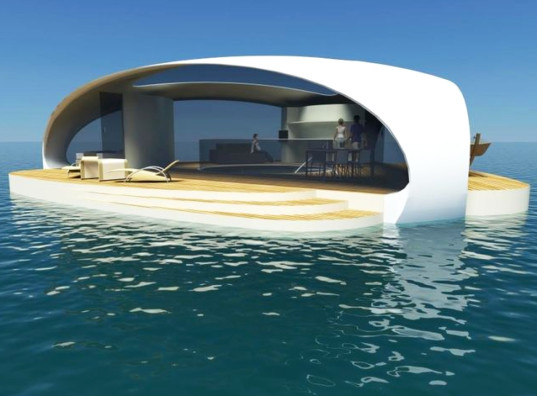 Owners of the floating homes will be able to customize their villa by adding on units which include a sun deck or covered pool, which will extend the resort's size to up to 1800 sq.ft. in size. Without this addition you will still be able to enjoy a 700 sq.ft. single unit which can be easily disassembled and transported somewhere else in a standard shipping container. While it would be great to have an additional deck and open room design, the most appealing thing about the villa is its proposed underwater bedroom. The 4m-diameter cylinder room with walls made from acrylic will literally allow you to sleep amongst the fishes.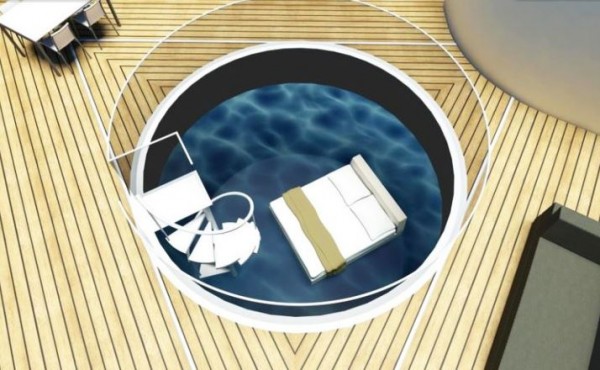 Despite the fact that the Seascape Villa was not conceived as a structure mainly aimed to protect nature, it is still notable for carrying an eco-friendly design.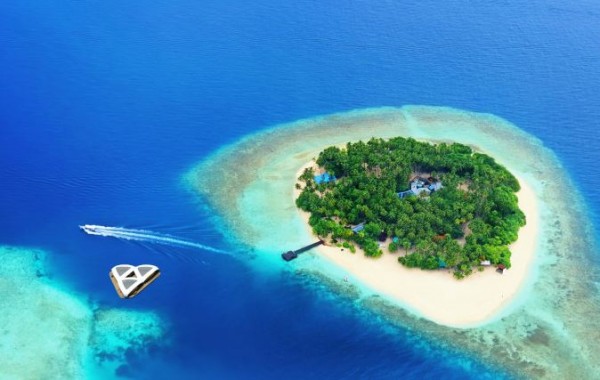 "While we haven't specifically focused on green features in the design a number of them are intrinsic to a waterside location – improved natural ventilation from sea breezes, temperature moderation through the hull from seawater. However developers/owners have the opportunity to install solar panels etc. to supplement the small genset [diesel and electric generator] and as the roof area increases this may become a significant contribution to the total power load," a representative of the firm told Gizmag.