StatusNotifier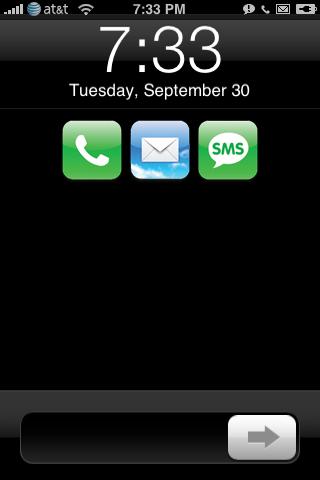 StatusNotifier solves a problem that has bugged me from day 1 when the iPhone launched: there's no way to tell at a quick glance if I have any new messages without unlocking my iPhone and opening the mail app. Most other smartphones have some kind of notification symbol or light indicating unread messages. StatusNotifier adds this functionality to my iPhone, and places different icons in the status bar next to the battery indicating unread emails, text messages, instant messages, calendar invitations, etc. This way, I can easily tell if I have anything I need to attend to from the lock screen or from within any other app. It's just a small thing, but it's priceless to me!
Cost: free
WeatherIcon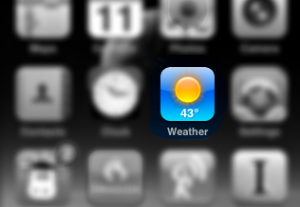 WeatherIcon is a simple little "app-mod" that overlays the built-in Weather app's static icon with an icon that actually shows the correct temperature, taken from whatever location is set in the Weather app – location 1 if there are multiple cities selected. It can also add the temperature to the status bar, so I can tell at a glance from within any app how warm (or lately, cold) it is outside.
Cost: free
ReflectiveDock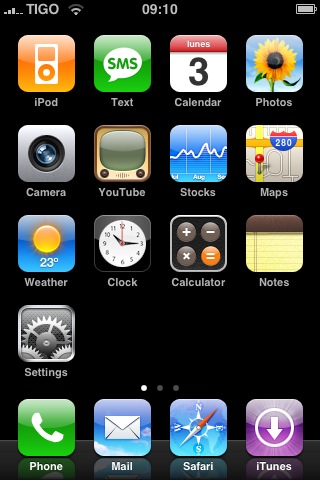 ReflectiveDock is just a small UI enhancement, and offers no additional functionality besides just looking cool! It adds a live reflection to the dock icons, and combined with the Winterboard transparent dock option, looks pretty sweet especially with the right wallpaper behind it, which you can see in the screenshot at the top of this post.
Cost: free
Snappy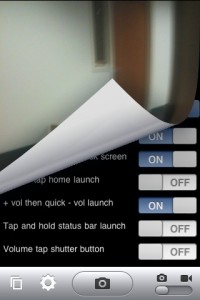 Snappy is a camera app that has saved my butt on more than one occasion. Often, they'll be something I want to snap a quick pic of, but by the time I get my iPhone unlocked, back to the home screen with the Camera app, and then wait for the Camera app to launch, the moment is over and I've missed the shot. Snappy launches in under a second just by tapping and holding on the status bar. It can also be launched directly from the lock screen, so I don't even have to waste time unlocking my iPhone when trying to snap a quick shot!
Snappy takes full advantage of the iPhone's auto-focus and tap-to-focus, and can even shoot videos. And unlike the built-in Camera app, Snappy doesn't pause between every shot while it saves it to memory. Instead, Snappy lets me snap shot after shot with no pausing between them, while the app writes the pictures to storage in the background. Very clever!
Cost: $1.99
Conclusion
So there you go! Now you know what jailbreak apps I use and why I use them. I'm always on the lookout for new, great jailbreak apps that add functionality or enhance existing features — or just make the iPhone look amazing! If you have any suggestions for jailbreak apps to try, let me know about them!