No 4. Fresh comments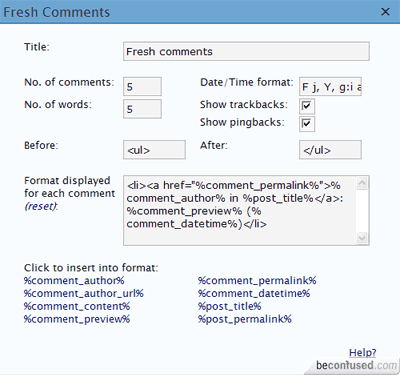 This widget displays the latest comments which have been approved by you for your blog. It is customizable and gives you complete control over how the comments are displayed. The latest is the 1.2.1 version.
Go here to download.
No 3. Random posts widget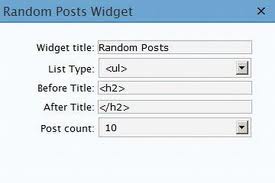 This widget displays a list of your random posts in the sidebar of your blog. This way, visitors who don't bother enough to dig into sites might see something eye-catching and you'll get more hits to your pages.
Go here to download.