No 6. Flickr widget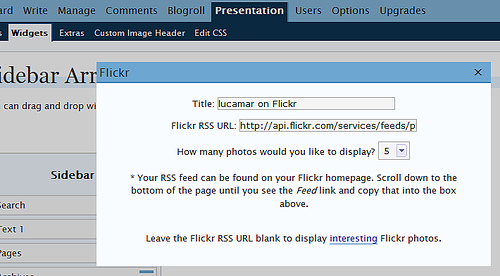 This will cast photos from your flickr account onto the sidebar in your blog. Although it's not officially supported by its coder anymore, it works pretty well and is worth a try.
Go here to download.
No 5. Most popular posts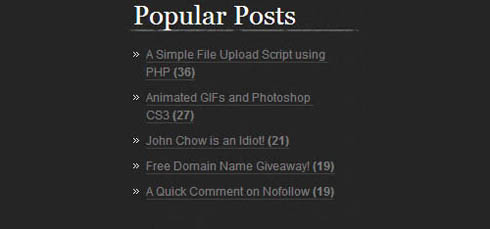 This widget does what it's named; it ranks your pages and displays most popular posts of your blog in the sidebar. It does so by taking into account the number of comments, not the views. This widget is highly customizable.
Go here to download.