WordPress is the most popular Content Management System to date with over 12.5 million downloads. If you happen to use this engine for blogging, then you definitely can benefit from the following ten widgets that we have picked from thousands.
No 10. About me 3000 widget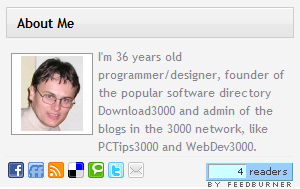 This simply adds a box in your sidebar which can be used to display some general information about you. Your gravatar is also shown alongside your brief summary. It also gives you the option of displaying social network icons in the box. Feedburner ID is also offered.
No 9. KB Countdown widget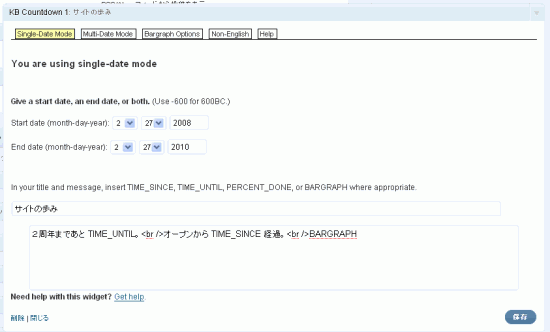 This widget, placed in the sidebar of your blog, will display years/months/days since, until or between events. It's great for advertising your product or probably an upcoming premier post. It also features a bar-graph representation for your prescribed dates.
Go here to download.