6. EasyWord Premium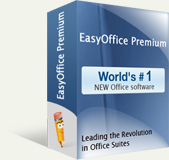 EasyWord is instantly unappealing to the eye because of its old-fashioned button styles. Though the buttons look like they came straight out of a 1995 word processing application.Another major drawback for this software is that it has no online help, tutorials or forums, unlike Microsoft Word and WordPerfect X5. In fact, you will be hard-pressed to find any information on this software at all. The E-Press website has very little information about the software and its support page lists only an email address. One upside is that EasyWord can be used in 30 different languages, so it is great for multilingual environments like offices or schools.
5. Google Docs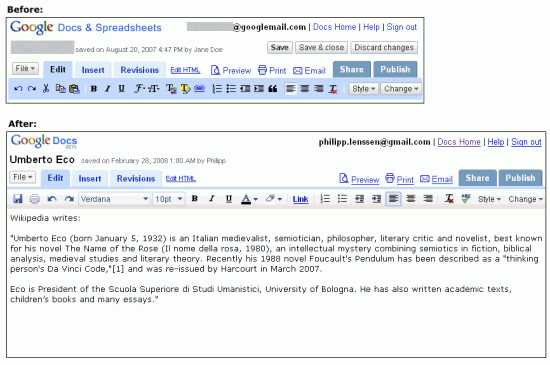 The first thing you'll notice when opening a document in Google Docs is that it is very user -friendly. The menu options are in the expected places as well as the important editing toolbar buttons.One of Google Docs' word processing software features that no one else offers is that when you save your documents you have instant access to them from any other computer. Users are provided with 1GB of storage space for uploaded files. However, keep in mind that this is only for Google Docs. Google Docs editing features are limited to the basic commands of find and replace, cut, copy, paste, undo and redo.
4. Oracle Open Office Writer Standard Edition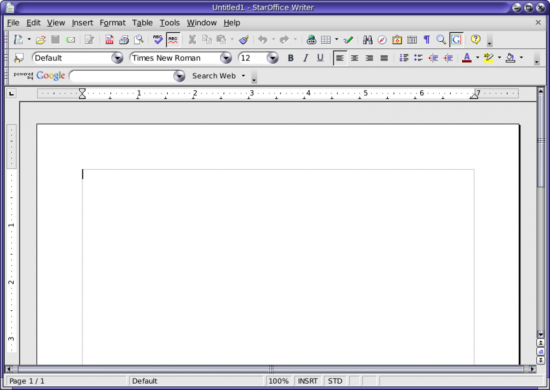 Oracle Open Office Writer has fresh looking icons that will be easy to identify. It offers a dropdown menu that will be familiar to most computer users, as well. It includes just about every tool most users will need. The lack of watermark creation may be a bother if you create a lot of business items using your word processing software, though.You can view multiple pages of your document side-by-side either on a widescreen monitor or on multiple monitors.The spell checker can be used to correct a multitude of different languages The best part about this software is the publishing options.This addition lets you publish text directly to a Wiki site.