3. Banpo Fountain Bridge, South Korea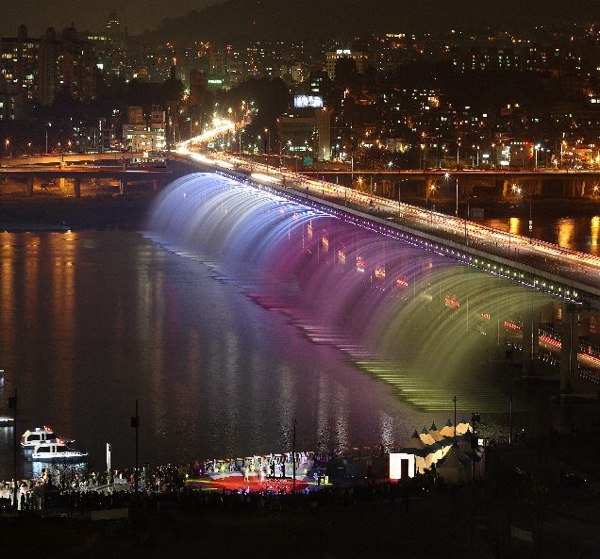 The fountain bridge that crosses the Han River in the Seoul capital of South Korea is a major tourist's attraction. Just a curl of plan, spraying of paint, a mischievous addition to amazing old design, had formulated it to appear brilliantly jolly and gorgeous to the eyes.
[youtube]http://www.youtube.com/watch?v=wxLnoNKSlZQ[/youtube]
2. Octávio Frias de Oliveira Bridge, Brazil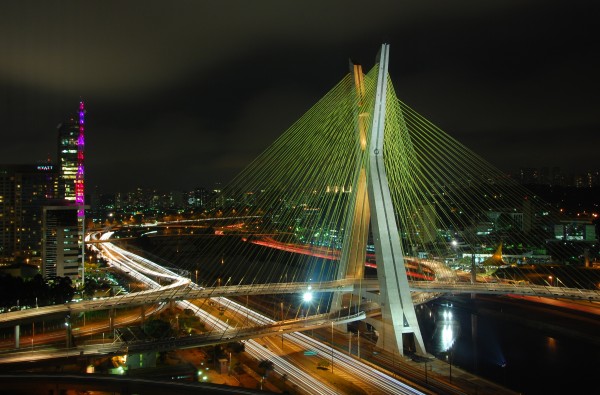 The Octavio Frias de Oliveira Bridge is a suspension type cable-stayed bridge located in São Paulo, Brazil above the Pinheiros River, inaugurated in the year 2008. The bridge is 138 meters tall, and joins Marginal Pinheiros to Jornalista Roberto Marinho Boulevard in the south vicinity of the town.
1. Langkawi Sky Bridge, Malaysia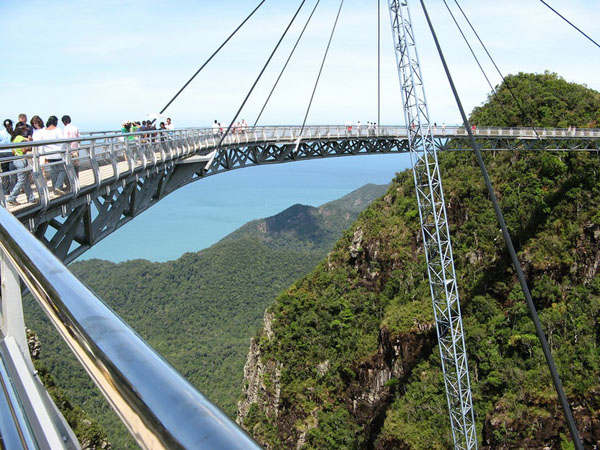 At number one in our ranking is the Langkawi Sky Bridge, This stunning sky-bridge is located in Malaysia and is suspended at 700 metres above sea level and spans 125 across the mountains, offering wonderful views of the Andaman Sea and Thailand's Tarutao Island.
[youtube]http://www.youtube.com/watch?v=pnuYy6EUgx0[/youtube]